2017-09-13
|
Terrorism
3 dead after police stop suicide bomber near Kabul cricket stadium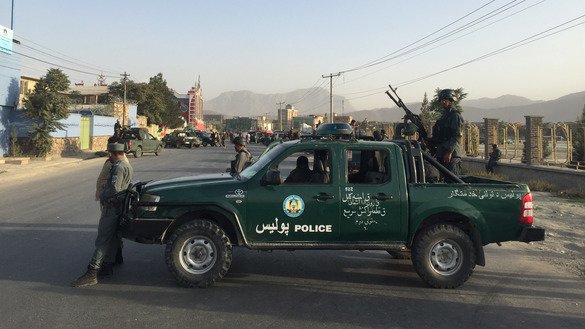 KABUL -- A suicide bomber killed three people and wounded five others after blowing himself up near a cricket stadium in Kabul Wednesday (September 13), police said.
The attacker detonated the bomb after he was stopped at a security checkpoint as he walked towards the stadium where a match was under way.
"The security forces by sacrificing themselves have prevented the attacker from reaching the crowd [inside the stadium] and creating a catastrophe," police spokesman Basir Mujahid told AFP.
One police officer was killed and two were among the wounded.
Several ambulances were seen speeding away from the scene, apparently taking the injured to hospital, an AFP reporter said.
The blast happened during a cricket match inside the stadium, Farid Hotak, a spokesman for the Afghanistan Cricket Board, told AFP.
The game was briefly interrupted, Hotak said, adding "all players and Cricket Board officials are safe".