2018-10-17

| Elections
Afghan troops in Helmand wrap up drills ahead of Saturday elections
HELMAND -- Afghan National Army (ANA) forces have completed a month-long military exercise in Helmand Province to ensure increased security during the long-awaited parliamentary vote scheduled for next Saturday (October 20).
Around 2,000 Afghan soldiers from the 215th Maiwand Corps of the ANA gathered at Camp Shorabak in Gereshk District for the exercises, which ran from September 10 to October 14.
Afghan military officials say they have prepared plans to ensure election day security for all polling stations across the country, allowing people to vote for their candidates without fear.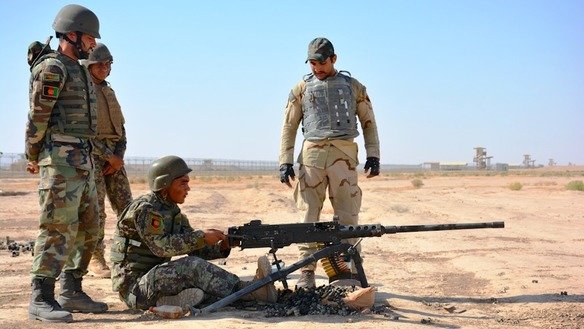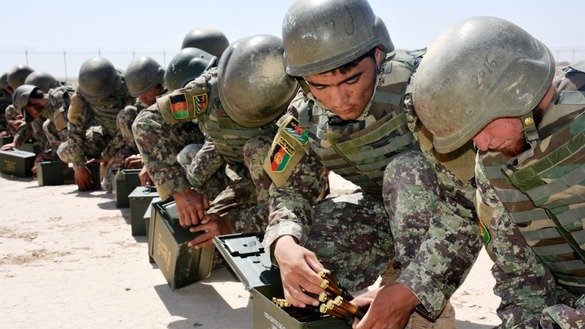 "We have shown all of the election sites to the officers. Each angle has been studied according to a special plan," Col. Mohammad Jawad Alizada, chief of staff of the 215th Maiwand Corps, told Salaam Times on September 13.
"The enemy cannot enter these areas to carry out a terrorist attack," Col. Alizada said.
"Afghans should come and participate in the elections and cast their vote for their preferred candidate," Saifur Rahman, a sergeant with the 215th Maiwand Corps, told Salaam Times.
"We will sacrifice our lives to have the people participate in this national process," he said.
"All of the soldiers are trained and maintain a high morale so people can come and participate in the elections in a peaceful environment," Humayoon Jalili, a military instructor with the corps, told Salaam Times.
Yasin Khan, Helmand's provincial governor, told Salaam Times September 15 that the local government is fully prepared to ensure the security for the upcoming polls.
"We have made full preparations for holding good, fair and transparent elections in Helmand. Adequate security measures have been taken to avoid any kind of security issues," Khan said.
"Security of all of the electoral sites has been tightened," he said.
0 Comment