JALALABAD -- At least 11 Afghans were killed after gunmen stormed a provincial education department compound in Jalalabad Wednesday (July 11), officials said, sparking an hours-long battle with security forces.
The 11 dead were all employees of the education department branch and included the director, said Ataullah Khogyani, spokesman for the provincial governor.
Ten other civilians, mostly employees, were wounded in the second attack in Jalalabad city in as many days, said Khogyani in a statement.
Many of the workers were trapped inside the building during the battle. Twenty staff members were rescued.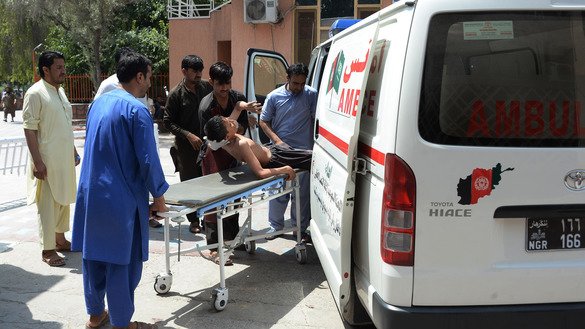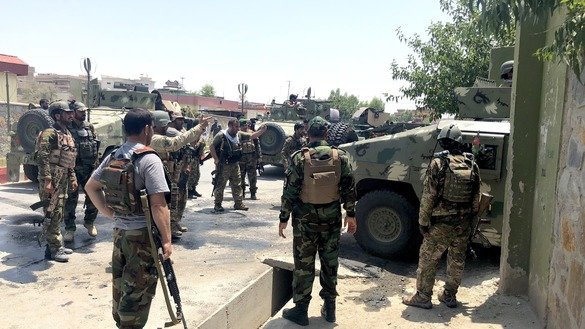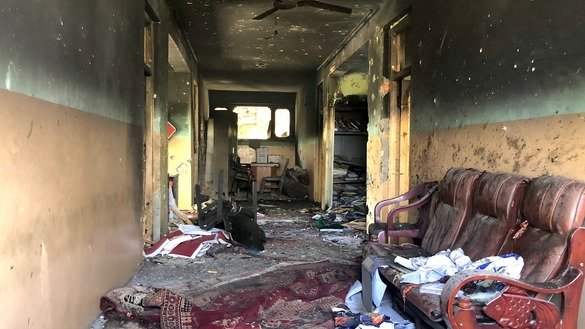 Local teachers were delivering exam results from their schools to the office when the gunmen attacked, provincial education department spokesman Asif Shinwari told AFP.
At least two attackers were involved in the raid. Both were killed.
The sound of gunfire followed by a "big explosion" that shattered windows alerted Qari Samiullah to the attack under way near his shop.
"I left my shop and ran when I heard a second explosion," he told AFP. "Smoke came out of the building, and all the people started to run away."
No group immediately claimed responsibility for the raid.
The same department was also attacked by gunmen exactly a month ago. At least 10 Afghans were wounded then.
Spike in violence in Jalalabad
Jalalabad has seen an uptick in violence in recent weeks, with the "Islamic State of Iraq and Syria" (ISIS) claiming most of the attacks.
On Tuesday (July 10), an ISIS suicide bombing in the city killed at least 12 Afghans and ignited a nearby petrol station, with witnesses describing screaming victims "swallowed" by flames.
The bomber was targeting Afghan security forces when he blew himself up. Ten civilians were among the dead.
On July 1, an ISIS suicide bomber blew himself up among a group of Afghan Sikhs and Hindus in Jalalabad, killing at least 19 people and wounding 21 others.