KABUL -- Since taking office in April 2016, Attorney General Farid Hamidi has been opening his doors to the public every Monday in an effort to build confidence in the law and the country's justice system.
Hamidi, a former member of the Afghan Independent Human Rights Commission, begins receiving the first of dozens of petitioners in his office at 8:00am.
He stays until he has seen the last person, taking a half-hour break to eat and pray. The meetings sometimes finish as late as 8:00pm.
Many ordinary Afghanistan feel let down by the country's judicial system, where convictions are often hard to secure because of endemic corruption, inefficiency and a lack of resources.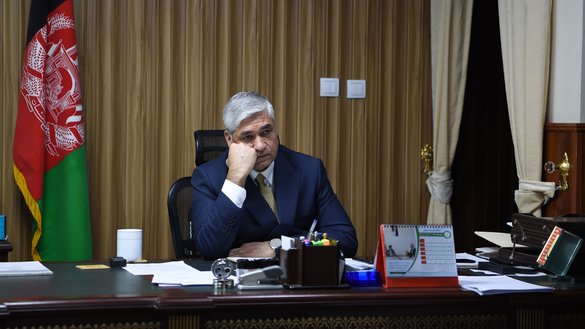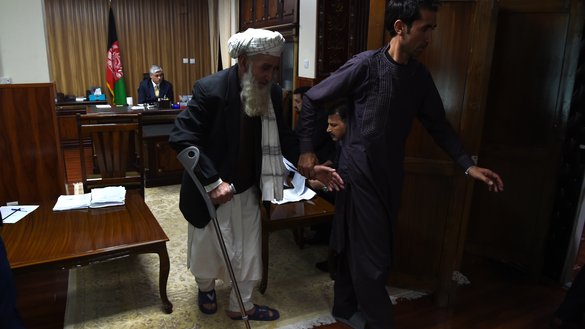 For some, their only hope is to travel to Kabul to seek redress.
One case at a time
Tackling corruption one case at a time, Hamidi's office has processed about 30,000 petitions, including those filed by the 6,000 individuals who have met face to face with Hamidi. Issues range from property disputes and divorces to kidnappings and murder.
The cases undergo assessment in Kabul and then go back to the local authorities, who are required to report back with more information. The attorney general and his advisers then decide what action, if any, to take.
It is not clear how many cases this process has resolved, but Hamidi said his team has freed about 2,000 wrongly imprisoned convicts.
Tackling corruption is "time consuming", Hamidi told AFP, but he remains undeterred.
"No country can overcome corruption overnight," he said, adding that, "When an ordinary person can come to this office and meet the attorney general of the country, I think this helps win their trust in the justice system."
Government steps to improve justice system
Afghanistan has taken a number of recent steps to improve the justice system and tackle corruption.
Afghan President Ashraf Ghani on November 12 said the government will not allow for interference in the nation's legal and judicial system, and that more comprehensive programs will be introduced to make sure that justice is provided to people at grass roots level, TOLOnews reported.
Ghani said that the legal and judicial institutions in Afghanistan are free and independent and that no one, including the president, should try to intervene in the justice sector.
Salaam Times reported recently that the fight against corruption within Afghanistan's security institutions is yielding visible results.
During the past year, Hamadi's Anti-Corruption Criminal Justice Centre, which is responsible for combating serious cases of administrative corruption, has prosecuted a number of generals and other officials from the Defence and Interior ministries.
"So far, a number of Defence Ministry officials who have been charged with corruption have been referred to the Attorney General's Office," Defence Ministry spokesman Gen. Dawlat Waziri told Salaam Times. "Either their cases are under investigation, or the courts have already issued their sentences, and they have already been imprisoned."
In the past six months, the Ministry of Interior has referred 60 individuals suspected of corruption, according to information provided to Salaam Times by the ministry's press office.
Those charged from both ministries ranged from high-ranking generals to soldiers.
Last November, a number of Afghan ministries signed an agreement that aims to eliminate violence against women.
Hamadi's office recorded more than 3,700 cases of violence against women in the first eight months of 2016, compared to 5,000 cases recorded in the whole of 2015.
"We are seeking ways to co-operate and for an effective and lawful fight against the existence of violence against women in the country," Hamidi said at the signing ceremony in Kabul on November 24, 2016.