NANGARHAR -- Nangarhar Province is reaping the benefits of a bumper olive harvest this year, officials say.
"The cultivation and production of olives in Nangarhar Province in recent years were close to nonexistent, due mainly to lack of government attention and funding," Ghulam Hazrat Abdul Rahimzai, head of Nangarhar's Canal Directorate, told Salaam Times.
"Now, however, this project has flourished, thanks to the work of the Ministry of Agriculture and especially of the Nangarhar Canal Directorate," he said.
"The extent of this change is enormous, to the point that the olives harvested and produced in the province's olive groves have reached 1,200 tonnes," he said. "The reason for this increase is last year's allocation of a budget of 30 million AFN ($432,000) to the Canal Directorate by the government."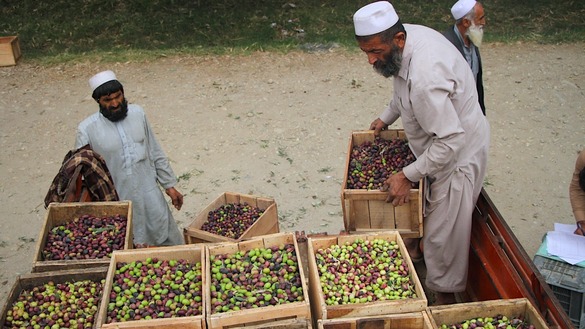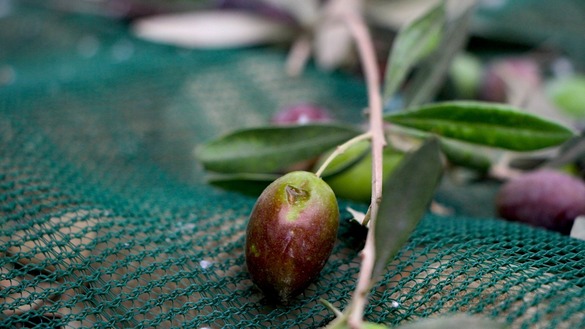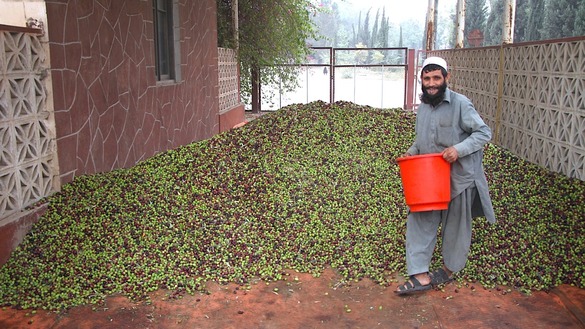 "It is highly probable that by the end of this year [solar calendar], olive production in Nangarhar will reach 1,600 tonnes, and efforts to further expand olive groves and production will continue in the upcoming years," Abdul Rahimzai said.
"In fact, we're going to plant thousands of seedlings next year," he said. "With the increase of olive production, olive oil production rises."
The Nangarhar Canal is considered one of the most valuable projects for the province, which, in addition to raising olive production levels, has provided 870 jobs Abdul Rahimzai said.
The Nangarhar Canal comprises 13,000 hectares (about 32,124 acres) of land, 10,000 hectares of which are olive groves. The remaining 3,000 hectares are orange and bitter orange orchards.
The canal is 72km long and irrigates 38,000 hectares (93,900 acres) in five districts of Nangarhar: Surkh Rod, Bati Kot, Behsud, Momand Dara and Ghani Khel.
Nangarhar celebrated for olives, olive oil
Afghans all along the chain of production are benefiting from the increase in the olive harvest this year.
"Olives and olive products from Nangarhar are very famous in Afghanistan," said Mujiburrahman, a shopkeeper in Nangarhar Province who sells olives and olive oil. "Afghans from all over the place come to Nangarhar to purchase these products."
"I have a solid income selling olives and its products," he told Salaam Times.
Nangarhar Province has "the only olive oil factories in Afghanistan", observed Mohammad Musa Isazai, head of the Nangarhar Canal Directorate's olive processing department, told Salaam Times.
"We have two factories -- one processes virgin olive oil, while the other processes pickled olives," he said. "Our olives are loved by all Afghans. Whenever Nangarhar olives are available in the markets, nobody purchases olives or olive products from foreign countries."
"The demand for our olives is high," Isazai said. "Unfortunately, our production is low because we have an inadequate budget. If the Nangarhar olive sector is given serious attention as well as more funding, we will be able to meet domestic demand and export Afghan olives."
High demand for Afghan olives
"Nangarhar is the only Afghan province that has a great reputation for its olive groves, as well as for its olive production," Mir Mohammad Amin Farhang, former minister of commerce, told Salaam Times.
The Nangarhar olive project has put Afghanistan among some of the countries best known for their olive groves and olive oil production, including Italy and Spain, he said.
"Given the reputation of Afghan olives, as well as the high domestic and foreign demand for them, the government should allocate a special budget to the Nangarhar Canal project," Farhang said.
"If the government does not have the necessary budget to allocate for this project, then it should either sell the project to the private sector or make it a partner in this project," he said.