KABUL -- NAI, a non-profit organisation advocating for free media in Afghanistan, has filed 190 cases at the International Criminal Court (ICC) in The Hague against terrorist groups that have committed violence against journalists and media workers since 2003.
The crimes include attacks that led to 48 murders and 74 injuries, as well as 15 kidnappings and 53 threats against media personnel, NAI Executive Director Abdul Mujib Khalwatgar said January 22.
Eight of the cases involve female journalists, according to NAI.
The Taliban, Haqqani Network and "Islamic State of Iraq and Syria" (ISIS) were responsible for most of the offences, said NAI.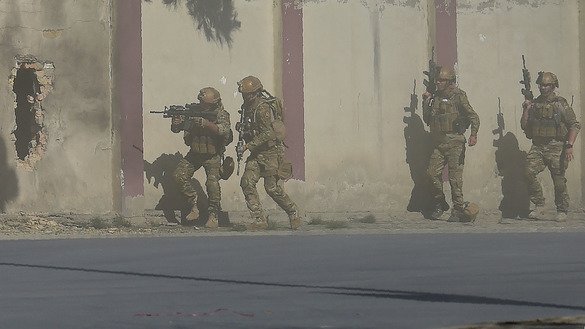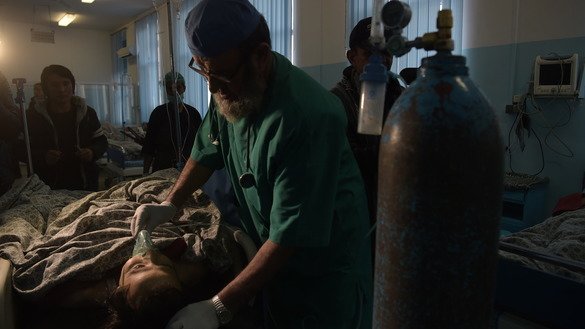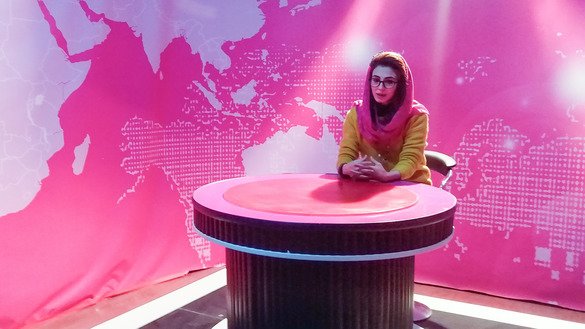 In 2003, Afghanistan became a member of the ICC, which has the jurisdiction to prosecute genocide, crimes against humanity and war crimes -- which includes violence against journalists.
The court is ready to begin investigating war crimes and human rights violations in Afghanistan, ICC Prosecutor Fatou Bensouda said last November.
"For decades, the people of Afghanistan have endured the scourge of armed conflict," she said, according to the ICC website. "Following a meticulous preliminary examination of the situation, I have come to the conclusion that all legal criteria required ... to commence an investigation have been met."
Terrorist war crimes, crimes against humanity
Terrorist groups in Afghanistan have committed both crimes against humanity and war crimes as defined by the Rome Statute of the ICC, according to NAI.
Article 7 of the Rome Statute, which includes crimes against humanity such as murder and torture, covers the killing of 48 media personnel in terror attacks in Afghanistan since 2003, as well as the torture and decapitation of Afghan journalist Ajmal Naqshbandi by the Taliban in 2007 in Helmand Province, NAI said.
Meanwhile, organised terrorist attacks on media offices and vehicles constitute war crimes under Article 8.
Recent attacks include an ISIS suicide attack against a building affiliated with the Afghan Voice Agency (AVA) in Kabul December 28, which killed at least 41 people.
On November 17, ISIS militants also attacked the Shamshad TV station in Kabul, killing two guards and wounding about 20 employees of the TV station.
Violence against journalists last year reached the highest level ever recorded in Afghanistan, according to the Afghan Journalists Safety Committee's report for June-December.
A total of 169 cases of violence and threats against journalists, including 20 murders, were recorded in 2017, a 67% increase from the previous year, according to the report.
ICC cases a warning to terrorists
Afghan journalists and lawyers alike have hailed NAI's cases as an effective measure to reduce violence against journalists.
"This is an extremely important measure, and a voice must be raised from a place or an institution condemning crimes against humanity as well as war crimes," Abdul Kabir Ranjbar, a former member of the Wolesi Jirga (lower chamber of parliament) and current member of the Lawyers Union of Afghanistan, told Salaam Times.
"This is a good measure and, in my opinion, will yield to positive results," he said. "Those who commit war crimes and crimes against humanity will know that their crimes will never be forgotten and they will be punished."
Alireza Ahmadi, a journalist based in Kabul, also welcomed the news.
"Unfortunately, the Taliban and ISIS do not value the lives of journalists and media personnel, just as they don't value the lives of anybody else," he told Salaam Times.
The filing of terror crimes with the ICC lets terrorists know that Afghan citizens and the families of victims will never forget the atrocities they commit, he said.
"This action could serve as a warning to the terrorists, so that they know crimes they commit against Afghan journalists have been recorded not only in Afghan history and in Afghan courts but also in international courts," said Shakib Hares, another journalist based in Kabul.
"Most individuals and groups who commit various crimes in Afghanistan assume that they will never be questioned for their crimes," he told Salaam Times. "If they know that one day they will be punished for what they have done, they will refrain from committing crimes."