PESHAWAR -- Afghan patients seeking treatment across the border in Peshawar are feeling the benefits of Pakistan's decision to soften visa restrictions.
Pakistan imposed tough restrictions on the border after the killing of a Pakistani army major on June 14, 2016, near the Torkham border crossing.
The restrictions hindered Afghan patients who frequently visit Pakistan's hospitals for treatment, said Dr. Fayyaz Khan, who works at both private and public hospitals in Peshawar.
"Afghanistan does not have enough specialised health services, so patients come to Peshawar for treatment," he said.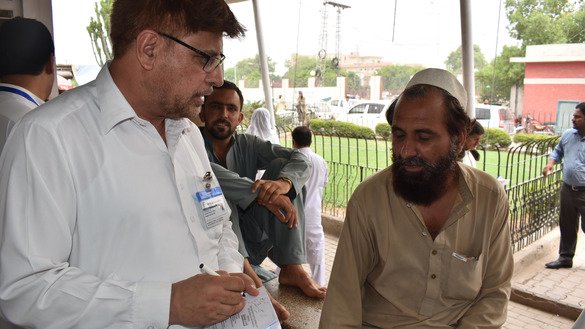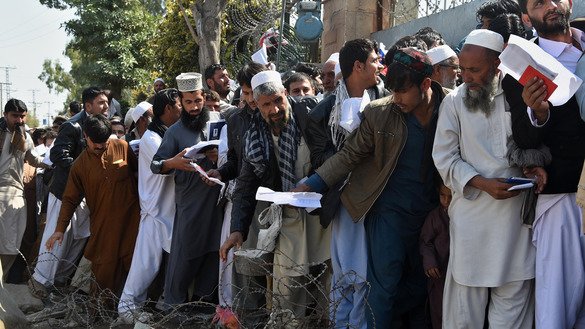 Restrictions at the Torkham border crossing delayed the arrival of patients, he said.
However in May of this year, the owners of private hospitals played a role in clearing the way for their patients, taking up the issue with the Home and Tribal Affairs Department.
"In the middle of May, the government softened the visa rules for Afghan patients," Khan said. "Now, those with valid medical documents are allowed [in] without having to undergo strict checks."
Missing appointments
Patients often faced delays and missed appointments for treatment and follow-ups, said Dr. Tariq Hashim, chief executive officer of the Northwest General Hospital and Research Centre in Peshawar.
"After several complaints from patients that they missed their appointments because of delays at the border, we approached the government, which relaxed the rules for patients," he said.
"There was a huge drop in the number of patients at private hospitals after the restrictions, but now the situation has improved as they are allowed through quickly," Hashim said.
Dr. Qaiser Sajjad of Karachi, secretary-general of the Pakistan Medical Association, described the challenges to care that the border poses and said patients should be exempt from such restrictions on humanitarian grounds.
"An Afghan lady ... who underwent an operation four months back in Peshawar for some abdominal complications was advised to come back for a checkup after 20 days, but she came after 40 days," he said.
The patient, a Kabul resident who could not find adequate care in Afghanistan, developed serious complications because guards turned her away from the border for not having a visa, he said.
"Now, she has arrived after the relaxation of entry rules and is being treated," he said.
Had the woman arrived for her original follow-up appointment, she would have recovered from her operation by now, said Raees Khan, her physician at Khyber Teaching Hospital in Peshawar.
Lack of doctors back home
Gul Jamal Safdar Zada, a doctor from Khost Province, Afghanistan, brings his father to the Shaukat Khanum Memorial Cancer Hospital and Research Centre in Peshawar for regular chemotherapy.
Taliban militants destroyed most of the secondary and tertiary care facilities in Afghanistan, leaving Afghans dependent on Pakistan-based facilities for their medical needs, he said.
"Thousands of specialist doctors have left Afghanistan [fearing for] their lives, which has left patients in difficult situations," he said.
"We are thankful to Pakistan for easing their entry at the border," he said, adding that he and his father are now able to arrive on time for appointments.
Azizur Rehman of Khost Province said he easily crossed the border when he brought his sister to Pakistan for maternity-related treatment a week ago.
His efforts to find medical care back home were fruitless because of the unavailability of doctors and facilities, he said.
"We were lucky to reach here and get her treated," Rehman said. "Had she arrived a day later, her condition would have deteriorated."