KABUL -- The Afghan Ministry of Defence recently launched a major operation to crack down on insurgents and secure the upcoming parliamentary and district council elections scheduled for October 20.
The Defence Ministry is working alongside the Interior Ministry, National Directorate of Security and other security agencies to implement the election security plan, Defence Ministry spokesperson Ghafoor Ahmad Jawid told Salaam Times.
"We have launched major joint operations involving other security agencies in Afghanistan in order to ensure election security so that our citizens can safely participate in the upcoming parliamentary vote," he said.
"We have a comprehensive election security plan at hand in order to provide broader security ... during the parliamentary elections," he said. "We will eliminate any threat to the elections so that voters can participate in the election process with a sense of security."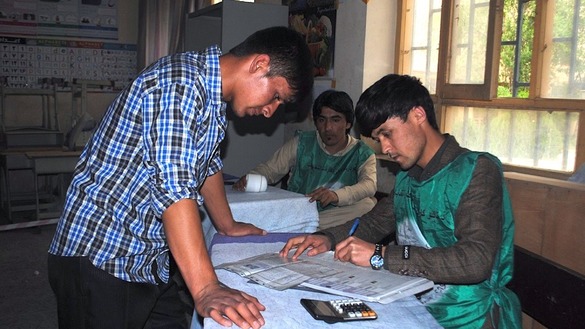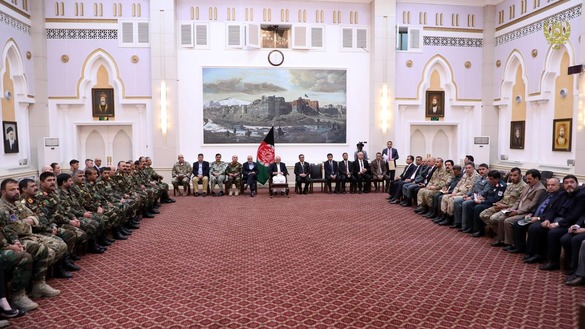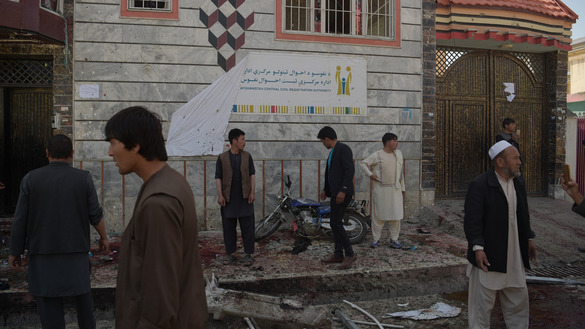 Boosting election security
NATO's Resolute Support mission Sunday (September 23) said it would support the Afghan National Defence and Security Forces (ANDSF) in maintaining security on election day, according to a statement from the Presidential Palace.
"There are many enemies who will try to silence the voice of the people, but the fact that over nine million people have registered to vote should inspire us all," said US Army Maj. Gen. Andrew Poppas in Kabul, according to TOLOnews.
"We have seen, where the Afghan people and Afghan leadership have committed themselves, they have all succeeded," he said. "So there is no doubt that the results in elections will proceed safely and securely."
Gen. (ret.) Atiqullah Amarkhil, a Kabul-based military analyst, said he is optimistic about the security agencies' ability to ensure peaceful elections.
"Through proper, organised and decisive planning of this operation, the country's security forces will be able to secure the election process," he told Salaam Times.
"The list of 5,100 polling centres has been previously shared with security agencies. It includes 21,000 polling booths," Sayed Hafizullah Hashimi, a spokesperson for the Afghan Independent Election Commission (IEC), said in Kabul September 12.
"The security plan has been prepared and approved, and we hope that [the security agencies] will keep their commitments," he said. "It is their legally binding duty and obligation to ensure the security of elections so that [voters] can safely participate."
Making change through elections
"There are no alternatives to elections," said Abdul Kabir Ranjbar, a law professor at Kabul University and a former member of the Wolesi Jirga (lower chamber of parliament).
"The election is the only way to make change possible," he told Salaam Times. "The upcoming parliamentary and presidential elections will bring about a comprehensive change. Warlords can no longer enter parliament, as [voters] are likely to not vote for them."
The presidential election is scheduled for April 20, 2019.
"Elections are the only acceptable method for transferring power in democratic systems," Wahidullah Mirzai, a Kabul-based civil society activist, told Salaam Times. "We must hold elections to advance democracy in Afghanistan."
"Afghan citizens do not want to go back to their dark past," he said. "They will participate in the elections despite all challenges."
Concerns over fraud
Afghans are expressing concerns both about election security and about fraud.
"Those who are making a fuss, saying that 'there will be fraud' and 'there won't be any elections,' are, in fact, the ones who already know that [voters] are not going to vote for them," said Ranjbar. "The continuation of crisis is in their favour. Regardless, the election must be held."
"Considering that the [IEC] has prepared a voter registration list, the number of fraud cases will decrease significantly if [officials] properly and accurately carry out monitoring procedures," he said.
"Hundreds of [Afghans] have nominated themselves as candidates. If their representatives, as well as those of [political] parties, monitor the election process, then we can prevent fraud," Ranjbar said.
However, concerns over election fraud are legitimate, according to Mirzai the civil society activist.
"In the current situation, the only way to prevent and reduce fraudulent activity is to have civil society activists, candidates' representatives and observers from political parties thoroughly monitor the election process," he said.
IEC taking steps to ensure fair elections
"Some fraudulent activities are possible," said Hashimi, the IEC spokesman. "Some phony national ID cards have been produced. But we have mechanisms to prevent fraud, and the committee that the government formed will examine these issues."
Following the discovery of hundreds of forged ID cards allegedly made by political parties in Kabul, President Ashraf Ghani formed a committee to investigate the issue and to bring those responsible to justice.
Hashimi urged political parties and their coalitions not to create further confusion in Afghans' minds and instead to reach a mutual understanding with the IEC to monitor the election process.
To further ensure free and fair elections, the IEC is planning to use a biometric system.
"The issue which is being worked on is the use of a biometric system October 20," Hashimi said, according to TOLOnews. "Our assessments have been completed by up to 70%, but there are still questions in this regard. We hope that we can find answers."
The IEC will announce a final decision after consultations with political parties, he said.