JALALABAD -- Farmers and local officials in Nangarhar have vowed to stop and prevent the cultivation of poppies in the province, holding those non-compliant accountable.
More than 100 farmers and local officials made the pledge in writing at a gathering with Nangarhar Provincial Governor Hayatullah Hayat November 14.
Speaking at the event, Hayat said district governors, police chiefs, national security personnel and other local officials will be fired if farmers cultivate poppies in areas that those authorities control.
"I do not need these kinds of officials," Hayat said. "These are not empty threats. We will back them up."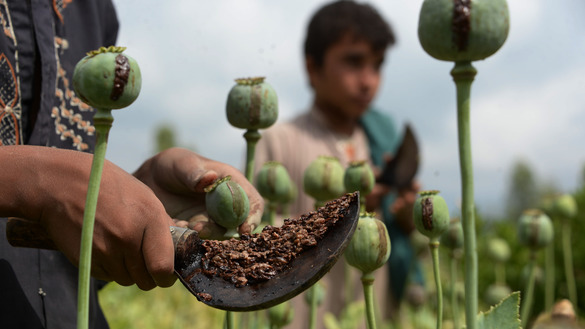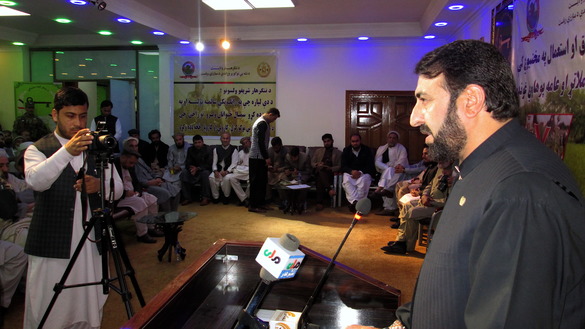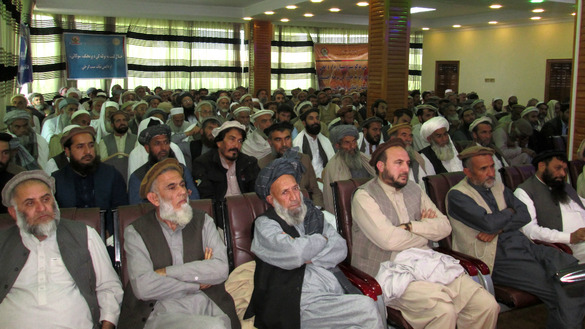 "We have held hundreds of gatherings in the past, but this time it was different because we spoke with farmers about some realities," he said. "We told them that this crop is illicit from an Islamic viewpoint and that the government considers its cultivation a crime."
Hayat said he held a serious discussion with the farmers on another issue.
"Unlike in the past when we destroyed certain poppy fields, this time we will plow under all fields cultivated with poppy and the respective farmers will receive punishment too," he warned. "The farmers will receive no compensation for the destruction of their poppy fields."
The local government will require all farmers in all districts to sign the pledge committing never to grow poppies again, he said.
The pledge reads, "We, the farmers, promise that we will not grow poppy. If we do so, we will be punished," Hayat explained.
"The signings have already begun, and we will collect signatures in all the districts," he added.
Alternative livelihood projects
"In previous years, we showed sympathy and flexibility in dealing with the farmers," Mohammad Idrees Sapi, director of the Nangarhar Counter-Narcotics Department, said at the gathering.
"This time, however, we are unable to offer any concessions," he said. "Instead, we will provide facilities to the farmers so that they can refrain from growing poppies."
"We will implement new projects for farmers, build intakes and irrigation systems, and distribute quality agricultural inputs and fertilisers," Sapi said.
"We hope that poppy production will dramatically decrease this year and that Nangarhar will become an example for other provinces," he argued.
Farmers in the province say they will sign the pledge but that the government should come up with alternatives to poppy cultivation.
Shaan Bacha Shinwari, a 38-year-old farmer from Achin District, admitted to growing poppy, cannabis and other illegal crops.
"We will not grow them anymore, but the government needs to wake up a bit and give us the kind of [high value] inputs that keep us from wanting to backslide," he told Salaam Times. "The government must build our canals, roads and bridges and provide us with fertilisers, which can help us gain some income to feed our children."
"As we promised on these documents that we signed, we are Pashtuns and we will no longer grow poppies," Shinwari said, adding, "These wheat and maize crops are enough and we will not die of hunger."
"The government should create jobs for us," said Mohammadullah, a 32-year-old resident of Behsud District who goes by one name and has farmed for 10 years.
"The streams in our districts need restoration," he told participants at the gathering. "The government should fix them and give us better agricultural inputs. If this happens, we will no longer need poppy."
At the November 14 event, the provincial governor and other local officials promised farmers that the government would provide financial assistance and advice to those who will substitute poppy with other crops.