KUNDUZ -- Afghan security forces have expelled the Taliban from 70 villages in Balkh Province, killing and wounding dozens of militants in a series of joint operations carried out November 16-December 3.
The operation, known as Waleed-25, targeted militants in several Balkh districts vulnerable to militant infiltration, according to Gen. Jalaluddin Yaftali, the commander of the 2nd Division of the 209th Shaheen Corps of the Afghan National Army (ANA) in northern Afghanistan.
Afghan National Police, Afghan National Army, National Directorate of Security and Afghan commando units participated in the operations, with air support from NATO's Resolute Support Mission.
"Thirty-six militants were killed, and 40 others were wounded," Yaftali told Salaam Times December 3.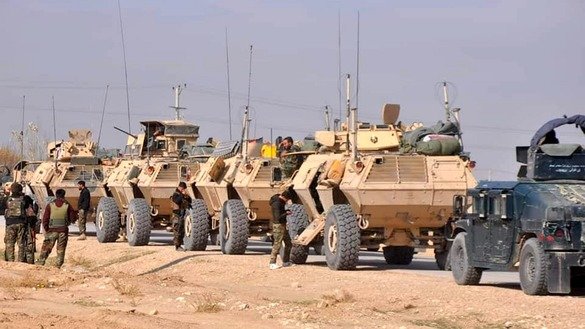 The dead include local Taliban commanders, including Mawlawi Mukhlis, he said.
"In this operation, troops drove the Taliban out of 70 ... villages in the most vulnerable areas -- the districts of Balkh, Chahar Bolak, Chamtal and Dawlatabad," Yaftali explained.
"The villages we cleared of the Taliban militants had been living under the yoke of Taliban oppression," he noted. "We were welcomed by local residents when we arrived, and they began to smile once again."
"We are committed to pursuing future operations ... in other parts of the northern regions," he added.
Liberating civilians from Taliban oppression
Residents of areas previously under Taliban control expressed relief following the arrival of government forces.
Sayed Ali Sadiqi, a 40-year-old resident of Chahar Bolak District, described extortion, fear and violence under the Taliban.
"The Taliban militants forcibly took food from the local population," he told Salaam Times. "They imposed and collected ushr tax on farmland and beat up farmers."
"The majority of the residents of this district are farmers, and yet they could not even work on their land," he said.
"Whenever the Taliban learned about someone's son being in police ranks, they would beat up and imprison the family patriarch," Sadiqi said. "They committed so many unspeakable acts of oppression."
"The Taliban grabbed my 17-year-old son to use him to transfer their weapons," said Abdullah Balkhi, 35, another resident of Chahar Bolak. "We were so worried that one day they would bring back his dead body."
Local elders intervened, eventually freeing his son, he said.
"During the year-long Taliban presence in our area, we could not leave our house at night and we could not do our jobs," he told Salaam Times. "Now, however, we are very pleased to see security prevail in our area."
Ongoing security operations
Operation Waleed-25 was launched following a Taliban attack on a bus November 14 in the Shur Shur area of Chahar Bolak District.
The Taliban killed one civilian and injured 20 others, said Mohammad Hanif Rezayee, a spokesman for the 209th Shaheen Corps.
"Security forces are hard at work establishing new security checkpoints in cleared areas," he told Salaam Times December 4. "They keep these areas under control, so that the Taliban militants cannot return."
"The purpose of this operation is to secure the Balkh-Jawzjan Highway," he noted. "Safety and security have returned to this highway following the operation, which cleared 70 villages. Now, civilian and military vehicles can easily and safely travel on the highway."
On December 4, Afghan forces launched another joint operation, called Waleed-29, in Kushanda District, Balkh Province, Rezayee said, adding that the operation is still under way.