BEIRUT, Lebanon -- A US-backed force said Tuesday (April 2) it was chasing "Islamic State of Iraq and Syria" (ISIS) fighters in eastern Syria as coalition warplanes pound the militants more than a week after their so-called "caliphate" was declared defeated.
The Syrian Democratic Forces (SDF), supported by warplanes of the US-led coalition, dislodged ISIS members from their last redoubt in the village of Baghouz near the Iraqi border on March 23, following a months-long offensive.
The US-backed alliance is now "tracking down remnants of the terrorist group", SDF spokesman Mustafa Bali said Tuesday.
"There are groups hiding in caves overlooking Baghouz," he said.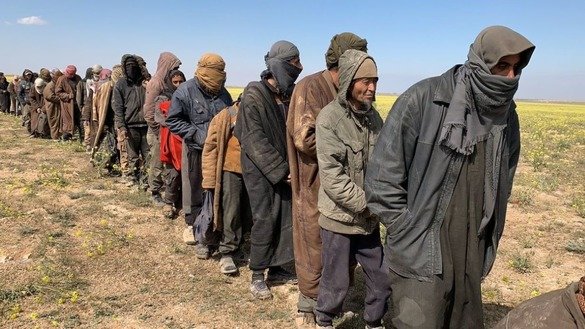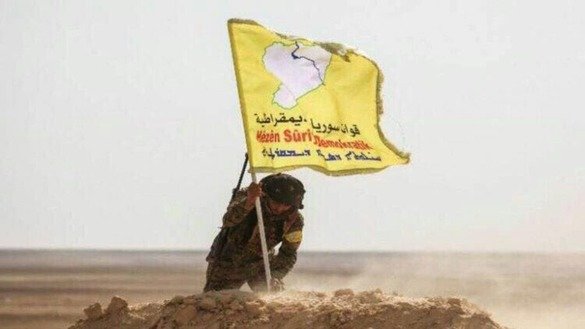 The military actions come after the US-led international coalition March 23 pronounced the death of ISIS's "caliphate" after flushing out diehard fighters from their final bastion in eastern Syria.
The SDF's victory capped a deadly six-month operation against the terrorist group's territory, which once stretched across a vast swathe of Iraq and Syria and held seven million people in its sway.
The so-called "caliphate", which leader Abu Bakr al-Baghdadi proclaimed in mid-2014, once covered territory larger than Britain, straddling Syria and Iraq.
Air strikes pound hideouts
The US-led coalition said it was supporting sweeping operations with air strikes on jihadist hideouts.
"The Syrian Democratic Forces continues to deny [ISIS] a physical space and influence in the area and works to deny them the resources they need to return," coalition spokesman Scott Rawlinson told AFP on Monday (April 1).
"In support of back-clearance operations, the coalition continues to conduct precision strike support in co-ordination with SDF," he said.
Anti-ISIS operations are now focusing on "eroding" the group's "capacity to regenerate and collaborate", said Rawlinson.
More than a dozen coalition air strikes have targeted ISIS hideouts in Baghouz since Sunday (March 31), said the Syrian Observatory for Human Rights, a Britain-based war monitor.