KABUL -- The Afghan government is delivering free health services to the nation's troops and their families, in contrast to wounded Taliban fighters who are "treated like cannon fodder" by their leadership and left to fend for themselves.
Muhammad Muhsin, a member of the Afghan National Army (ANA) who was wounded fighting the Taliban, is one such soldier receiving such services.
"I was shot in my leg during a battle with the Taliban in Seyagerd District, Parwan Province, but I recovered after I was transferred to Chaharsadubestar [Sardar Daud Khan] Hospital, where I received treatment, and I thank God that I am well now," said Muhsin, referring to a 400-bed military hospital in Kabul.
"I thank all those doctors who have put every possible effort into treating me. I thank the government as well," he told Salaam Times.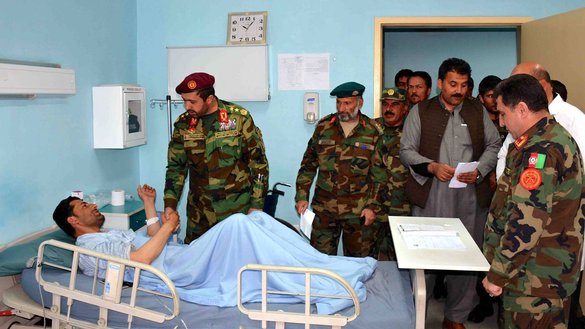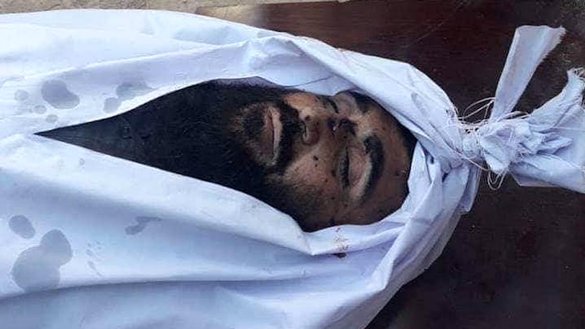 Munir Ahmad, another soldier who was injured in Helmand Province and has since recovered, also praised the health services he received.
"Because of the great treatment and care given to me, I am fortunate that I have now fully recovered," Ahmad told Salaam Times.
"During my treatment, the doctors took care of me really well, and all the services were provided to me free of charge, and this has doubled my morale to defend my country," he added.
Free services to Afghan troops and their family members
Military hospitals in Afghanistan provide free medical services not only to soldiers but to their families as well.
The military maintains one 400-bed military hospital, Sardar Daud Khan, in Kabul and six 100-bed hospitals -- in Helmand, Kandahar, Herat, Balkh, Paktia and Nangarhar provinces -- according to ANA health officials.
"In addition to them, we have 33 clinics that are situated inside the garrisons of military divisions," Lt. Abdul Hakim, a spokesman for the ANA health department, told Salaam Times.
"In addition to our military personnel, we provide health services to the registered family members of our soldiers," Hakim added.
"We provide services free of charge to our military personnel and members of their families, and under special circumstances, to all Afghans," he said, referring to terrorist attacks or other incidents.
Ghulam Nabi, 54, a resident of Kabul whose son serves in the military, was able to receive treatment for his own leg at the military hospital in the capital.
"Because my son serves in the military, services are provided completely free of charge to our family," Nabi told Salaam Times.
Tools of war
The Afghan government's efforts to care for its troops stand in stark contrast to the Taliban's treatment of its own fighters.
Taliban leaders indoctrinate their foot soldiers into believing what they are doing is jihad, and that all of their reward -- even for their wives, children and relatives -- will be in the afterlife.
Consequently, the Taliban need not worry about caring for their fighters and their families, and focus only upon continuing the war based upon a twisted interpretation of Islam and jihad.
"There were a few reasons that made me leave the Taliban and return to a normal life," Habibullah, a former Taliban fighter from Helmand Province who renounced violence, told Salaam Times under a pseudonym.
"The first one was that I realised that fighting with the government was killing our own brothers and that it wasn't jihad," he said.
"The second was that I found out that the Taliban leaders comfortably live in foreign countries, but they encourage others to fight against the government," Habibullah said.
"If they [the rank and file] are killed or injured, there is no one to help them," he said.
The Taliban leadership does not care about the rank and file and uses them only to reach its own goals, according to Habibullah.
"Most of the Taliban fighters either lose their lives or become disabled if they are wounded as they have nowhere to go to for treatment," he said. "It is utterly true that the Taliban leadership are using their fighters as cannon fodder."
The Taliban did not immediately respond to a request for comments.
A contrast in health care
Health services provided by the government to soldiers significantly outclass those the Taliban provides to its fighters, according to Farooq Bashar, a former Kabul University teacher and a political analyst in Kabul.
"It is obvious that there aren't any well-equipped hospitals in Taliban-controlled areas," Bashar told Salaam Times, adding that when "a Taliban fighter is captured by the security forces, he receives treatment".
The health sector has made outstanding achievements since the fall of the Taliban, Waheedullah Mayar, a spokesperson for the Ministry of Public Health, told Salaam Times.
"Health-service delivery was available to less than 40% of the population in 2003" when the government started collecting health data, he said. "But now access to a health facility" within a two-hour walking distance "is available to 90% of the population".
"We had 100 health facilities in 2003, but now they have increased to 3,900 -- both public- and private-sector health services have seen tremendous growth," he said.
"Midwifery services have also improved. Now you can go to the most remote health facility in Afghanistan, and you'll see a midwife helping give birth," Mayar said.