KABUL -- In the 16 years since the fall of the Taliban, the Turquoise Mountain Foundation has found some of Afghanistan's best artisans and helped them preserve and pass on their skills, as well helping them showcase their work in international markets.
A painstakingly restored caravanserai -- a roadside inn -- in Kabul's oldest district is once again a hub for exquisite woodwork carvers, potters making traditionally glazed ceramics, Islamic calligraphers, and goldsmiths.
Slowly, more and more Afghan artisans have joined the collective, preserving priceless skills that many feared would disappear altogether due to decades of war
Staff at Turquoise Mountain began by combing Kabul's streets and knocking on doors in the villages trying to find artisans and students to enrol.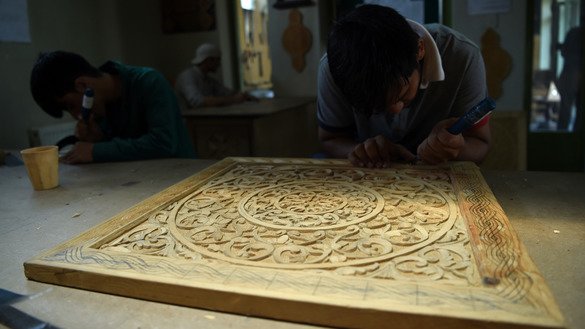 The foundation now employs 30 Afghan masters, who are given retraining and support from the organisation, and then help teach new apprentices their craft.