NANGARHAR -- The "Islamic State of Iraq and Syria" (ISIS) claimed responsibility for a suicide bombing that killed a Nangarhar Province religious official and scholar Wednesday (March 7) in Jalalabad city.
Mawlawi Abdul Zahir Haqqani, director of Nangarhar's Hajj and Religious Affairs Department, his bodyguard and a passerby were killed when a suicide bomber detonated explosives near his car.
The blast wounded 16 other Afghans, Ataullah Khogyani, a spokesman for the provincial governor, told Salaam Times.
Haqqani had served in his post for a number of years, often speaking against the cruelties of terrorists -- especially ISIS -- and rallying support for government forces.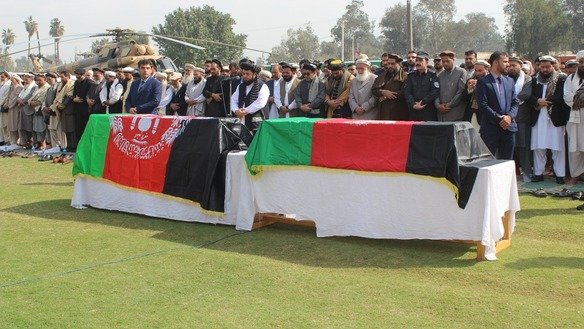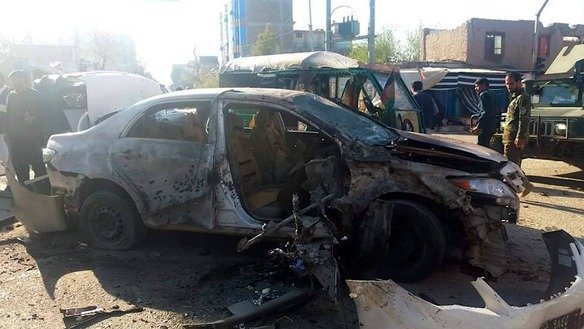 "These [government] troops who fight for the benefits of this [government] system are guardians of this soil, it is the obligation of all of us to support them and those who fight these soldiers will go to hell," he said February 28 during a gathering in Jalalabad to honour the Afghan National Defence and Security Forces.
"When there [are clashes], the soldiers will be fighting and we will be supplying them with bullets," he said. "ISIS members ... commit cruelties outside the circle of Islam, so we should fight such people."
Haqqani often described the armed foes of the Afghan government as puppets of foreigners in his speeches.
A voice that will not be silenced
Terrorists had previously targeted Haqqani for his rhetoric.
In December, another suicide bomber attempted to assassinate Haqqani in Surkh Rod District as he returned home from Friday prayers. The attack killed one of his brothers, but Haqqani was unscathed.
"The [government's] opponents always want to kill such religious scholars who are speaking the right message and have no fear," Ahmadullah Khan, a resident of Jalalabad city and supporter of Haqqani's message, told Salaam Times.
The terrorists are trying to stifle moderate voices, but even if Haqqani goes silent, he said, hundreds and thousands of others will take his place.
"Mawlawi Haqqani was someone who clearly raised his voice against the cruelty of ISIS and the Taliban, and he considered this work a responsibility of his faith," Malak Kamin, a tribal chief from Achin District, Nangarhar Province, told Salaam Times. "He was always saying that the terrorists were fighting illegitimately."
"We were moved by the news of Haqqani's martyrdom... one of our righteous voices was silenced," he said. "But we will not let this voice remain silent; we will [continue]."
"Haqqani was a benign scholar, servant and patriot. He was always raising his voice when needed," Nangarhar Governor Mohammad Gulab Mangal told Salaam Times.
"The country's savage enemies martyred him today," he said. "Haqqani's martyrdom is an irreparable loss for Nangarhar, Afghanistan and the Islamic world."