LAHORE -- Pakistani educational authorities are providing higher education opportunities for Afghan students who wish to study in Pakistan through a scholarship programme.
Pakistani President Mamnoon Hussain and Higher Education Commission (HEC) Chairman Mukhtar Ahmed welcomed "dozens of newly arrived Afghan scholarship students" February 27 at the Presidential Palace in Islamabad, Afghan Ambassador to Pakistan Omar Zakhilwal said on Twitter.
"Afghan students will be given opportunities to obtain higher education in various disciplines in educational institutions, professional colleges and universities in Pakistan," Ahmed told Pakistan Forward February 20.
"The first batch of Afghan scholarship winners was selected in 2009 by the Ministry of Education and Ministry for Inter Provincial Co-ordination, covering 3,000 scholarships," he said.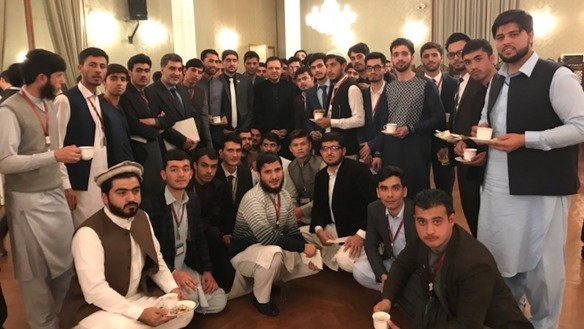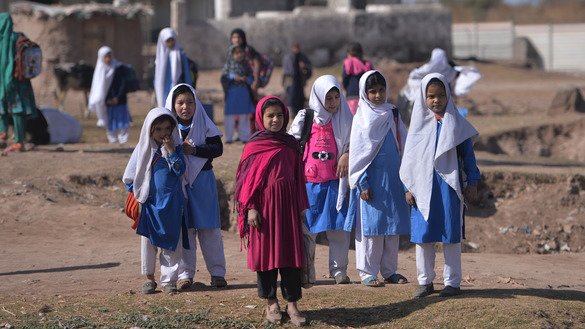 "Those students have completed their studies and have returned to their country," he said.
In the second phase of the programme, Afghan students last September received 2,400 undergraduate and 600 graduate scholarships under the Allama Muhammad Iqbal Scholarship Programme.
Working with the Afghan Ministry of Education, the HEC conducted tests for students in Afghanistan for the merit-based scholarship, which covers various fields such as medicine, engineering, agriculture, management and computer science, Ahmed said.
The HEC will award the scholarship funds over five years.
Officials will announce a third phase in the coming months as funds become available, according to Pakistani officials.
Standing shoulder to shoulder
As many as 7,000 Afghan university students are self-financing their studies in Pakistan, according to the HEC and international sources.
More than 30,000 Afghans who have completed their education in Pakistan are serving their country throughout the Afghan government and in multi-national firms.
Ahmed expressed hope that Afghanistan and Pakistan will continue to stand shoulder to shoulder for the welfare of their peoples.
"I advise Afghan students that in view of the vulnerabilities that the two nations have faced [for decades], it is the right time that they divert their energies towards more constructive activities," he said.
"Pakistan is keen to include Afghanistan in all opportunities for progress and prosperity with an open heart," Muhammad Nizamuddin, chair of the Punjab HEC, told Pakistan Forward.
"Access to education for Afghan refugees in Pakistan and other students from Afghanistan sits within an extremely challenging national education context," he said.
Pakistan hosts the second largest number of refugees in the world -- about 1.4 million Afghans, according to the United Nations High Commissioner for Refugees (UNHCR). About 500,000 Afghan refugee children are studying in Pakistan.
"To provide Afghan students with the same educational opportunities enjoyed by Pakistani students and to build the capacity of universities in war-torn Afghanistan, the government awards scholarships to Afghan students studying in Pakistan," Nizamuddin said.
'Students are the future of Afghanistan'
"We are proud to host Afghan students in Pakistani universities. After completion of their studies in Pakistan, these students will become ambassadors of Pakistan to Afghanistan," said Punjab Governor Malik Muhammad Rafique Rajwana.
He made his remarks during an award ceremony held by the HEC in Lahore September 28 marking the second phase of the scholarship programme.
Rajwana expressed hope that the Afghan students will play a role in enhancing goodwill between the two countries.
"The Afghan students are the future of Afghanistan," he said. "The more we invest in them, the greater will be our contribution in the capacity-building of Afghanistan."
Amanullah Faqiri, an adviser to the Afghan education minister, urged the students to be agents of change. "Take back your memories and messages of peace back home," he said during the award ceremony.
Zakhilwal congratulated the HEC for completing the first phase of the scholarship scheme and for launching the second.
"We are celebrating one important dimension of student exchange," he said during the ceremony. "It is the desire and wish of our people to keep good relations with Pakistanis."