KABUL -- The Afghan Ministry of Communications and Information Technology hopes to attract more than $2 billion (145 billion AFN) in investment for Afghanistan's telecom sector in the next few years.
"With the implementation of the Open Access Policy, there is currently a $380 million (27 billion AFN) investment in fibre optics, with another $270 million (19 billion AFN) upcoming investment in satellite technology," Syed Ahmad Shah Sadaat, deputy minister for technical affairs, told Salaam Times.
The policy, established in 2016, is aimed at facilitating a "sustainable development through a private-sector-led fibre optic and broadband market", providing equal opportunities to investors in the telecom sector.
Sadaat mentioned 4G and 5G internet, telecom service and the utilisation of technology in businesses as other sectors in which up to $2 billion will be invested over the next three to four years.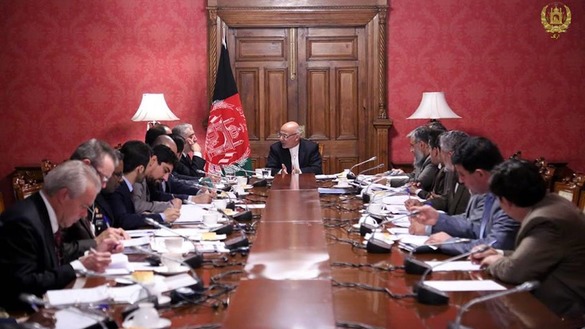 In addition to interested Afghan business owners, many European, American, Chinese, Kyrgyz and Kazakhs are interested in investing in these sectors in Afghanistan, he said.
"$2.6 billion [189 billion AFN] has been invested in the telecom sector over the past 15 years, which is a good figure, yet investment could be much higher," he said.
Reducing costs, improving quality
Economists are optimistic about the Afghan telecom sector, saying that it has the potential to attract more investment.
"Recently, there has been investment in the telecom sector, and the sector has yet more investment opportunities to offer," Taj Mohammad Akbar, an economist at Kabul University, told Salaam Times.
"Investment in the agriculture sector has declined, chiefly because of drought and insecurity," he said. "There are not many challenges, however, facing the telecom sector."
To further encourage telecom's growth, the government must focus on reducing prices and raising the quality of telecom and technology service, Akbar said.
"Despite good growth in the telecom sector, it has much lower quality and high prices compared to neighbouring countries," he said. "This issue requires the government's special attention."
"The government should take consumers' financial situation into consideration when making such investments," he said, while noting that the price of telecom service has decreased in the past 10 years.
"Rates [for telecom service] have decreased to some extent, thanks to the competition that exists among telecom firms," said Akbar Momand, an economics student at Kabul University. "However, prices must come down more."
"The more investment we receive, the tighter the competition will become, which is in the interests of both investors and the public, provided that it is a healthy competition," he told Salaam Times, expressing his optimism on the likelihood of more investments in telecom.
Unemployment and tight financial situations make it difficult to afford telecom service, said Fariba Nouri, a computer science student at a private university in Kabul.
"Youth comprise most of the [mobile] phone and internet users, the majority of whom are students and therefore are unable to pay for expensive services," she told Salaam Times. "It is incumbent upon the government to further reduce rates by creating more competition in the market, as well as by attracting further investments."
Connecting the provinces
Sadaat, the deputy minister at the Ministry of Communications and Information Technology, gave assurances that prices will decrease through more investment and competition.
Currently, 6 telecom companies and more than 60 internet companies provide service in Afghanistan.
"Prices will fall and quality will rise once the Open Access Policy is implemented and fibre optic technology reaches all provinces," he told Salaam Times.
"Our technology is developing and every country that has utilised technology in commerce has met with success and development," he said. "We try to increase utilisation of technology in business, as well as in society."
Fibre optic technology has reached and connected 25 provinces, while the remaining provinces will become connected in 2018 and 2019, he said.