KABUL -- Internet penetration is increasing in Afghanistan with 90% of the country's residential areas covered by telecommunications services, according to the Ministry of Communications and Information Technology.
That includes 6 million people with access to 3G internet service and another 12 million in remote areas who have access to GPRS (General Packet Radio Service), which enables mobile internet access at slower speeds.
While internet access is available, it is still out of reach for many Afghans.
Only about 6.8% of Afghanistan's population, or nearly 2.3 million people, had a consistent internet subscription service at home as of July 1, 2016, according to Internet Live Stats. In 2000, just before the fall of the Taliban, there were only 788 internet users in Afghanistan.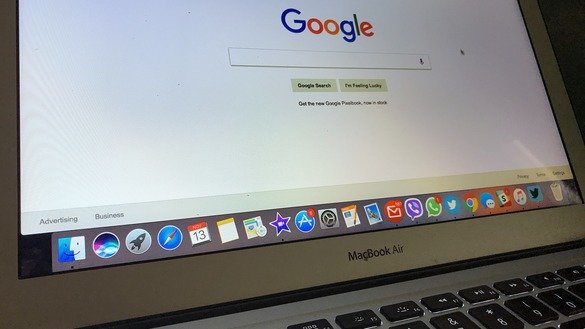 Expanding internet access
Efforts are under way to further expand internet access by reducing prices, ministry spokesman Najib Nangyal told Salaam Times.
"Last February, Afghan Telecom Company and Salaam, Afghanistan's state-owned telecommunication companies, reduced their prices by 20%, and they are going to further slash their internet prices by another 50% within the next three months," he said.
"Currently 18 million people across Afghanistan have access to internet services," he said. "More than 6 million people who live in large cities enjoy quality 3G services, while the remaining 12 million people are the ones who live in districts and remote areas. They too benefit from 2G and even older low-speed services."
"Only 10% of remote, mountainous and rugged areas are currently deprived of telecommunication services," Nangyal said. "We plan to install 1,500 antennas and telecommunication devices in the aforementioned regions through the VCN (Village Communication Network) project, and we will then connect them [by] satellite. This way, we are going to provide the remaining 10% with our telecom services."
Internet via power lines
National power utility Da Afghanistan Breshna Sherkat (DABS) is working to provide access to the internet through existing power lines.
"We plan to bring the internet to the houses of all Afghans through the implementation of a project to provide internet services via power lines," DABS spokesman Wahidullah Tawhidi told Salaam Times October 29. "We will sign the contract with one of the internet service providing companies within a month."
"We have several sub-stations in Kabul ... and through them, we will send the internet to all electricity towers," he said. "This way, these power towers will be able to provide internet connection to any house that is interested and in need of internet, through their existing power lines."
"This system is somewhat similar to Wi-Fi," he said. "Families can easily access the internet by purchasing a modem and installing it in a power outlet and entering the specific code, with which we provide them."
The project will begin in Kabul and then will be implemented throughout Afghanistan, he said.
Upgrading internet speed, quality
Upgrading telecommunication companies to 4G speeds and the laying of a fibre-optic line will also improve internet quality and penetration, according to the ministry.
"Two public and three private telecom companies (Roshan, Ettesalat, MTN) provide 3G services to their subscribers, while only one telecom company (Afghan Bisim) provides 4G services," Nangyal said.
"Nevertheless, the permit to provide 4G services has been issued for other companies. By upgrading these companies to 4G, the speed and quality of internet in Afghanistan will improve," he said.
Separately, work is underway on a new fibre-optic line that is expected to be complete by 2018.
"So far, the fibre-optic line has reached 25 provinces," he said. "We plan to provide the remaining nine provinces with this service over the next year."
Many Afghans, not satisfied with the current cost and quality of internet providers, are looking forward to the changes.
"Young people, especially students, need internet and technology more than anything else, since they get all the information and materials related to their university courses from the internet," Rostam, a Kabul University student, told Salaam Times.
"Although telecom companies offer 3G services, unfortunately the speed and quality of internet are low," he said. "As an Internet user, I am not quite satisfied with these services. Hence, I call on the Ministry of Communications as well as telecommunications companies to improve the quality of their internet services."
Fast-tracking technology
Telecommunications and internet access are among Afghanistan's greatest achievements over the past 15 years.
"Under the Taliban's rule, whenever we wanted to call our relatives abroad we had to go to Pakistan to talk ... on the phone," Arif Hazrati, a resident of Kabul Province, told Salaam Times. "That is, we traveled from one country to another in the 21st century for a simple phone call."
He described the advancement in telecommunications and internet services as "a revolution" for Afghanistan.
"Nowadays ... every Afghan has access to mobile phone and internet access, and they can easily contact anywhere in the world they want," he said.
Building on those technological advancements, the Ministry of Communications and Information Technology plans to send its second satellite to space by 2021.
"In 2014, after signing a contract with Eutelsat, Afghanistan launched its first satellite ... to expand its communications, telecommunications and internet services," said Nangyal, the ministry spokesman.
"Now we have plans to launch our second satellite by 2021 in order to provide better services in the telecommunications and technology sector," he said.