KABUL -- The installation of an advanced radar at Hamid Karzai International Airport in Kabul has given Afghanistan the opportunity to control its own airspace for the first time in 26 years.
By taking control of its airspace, the Afghan government has provided the country with an opportunity to be transformed into an economic crossroads, President Ashraf Ghani said following the launch of the facility.
"Air and space independence was one of the main goals of the National Unity Government," he said on August 9. "Today, our airspace autonomy has been realised."
The transfer of control, originally scheduled to occur in 2015, was delayed by a lack of specialists in the sector, said Mahmoud Shah Habibi, head of the Afghanistan Civil Aviation Authority (ACAA).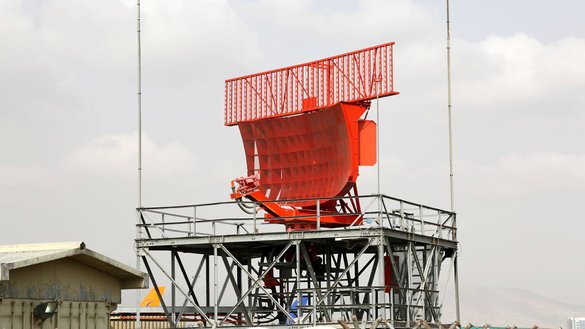 During the past three years, Afghanistan has spent more than $100 million (7.2 billion AFN) to train 100 specialists in the field of airspace control, Habibi said during a news conference.
The coalition or foreign companies paid by donor countries had managed Afghan airspace since 2001.
A step towards sovereignty
Afghan lawmakers and analysts have welcomed the move, describing it as a step towards progress and national sovereignty.
"That moment when Afghans took over control of their airspace was one of the happiest moments of my life," Nadar Khan Katawazi, a representative of Paktika Province in the Wolesi Jirga (lower house of parliament), told Salaam Times.
It is a great achievement that has both economic benefits and political value for Afghanistan, he said.
"Most important, it comes with a huge political gain. In the past, there were talks about how the control of the Afghan airspace was in the hands of foreigners," he said. "Now, however, Afghanistan itself is in control."
Farooq Bashar, a former professor of law at Kabul University, praised the development, calling it a step towards national sovereignty.
"In terms of intergovernmental laws, the political boundaries of any country consist of its land and airspace," he told Salaam Times. "Therefore, if a country's airspace is administered and controlled by another government, it will in fact undermine the former's political sovereignty."
"The more the government relies on itself, the more it can help to maintain peace and stability in the country," he said.
The government's ability to retake control of Afghanistan's airspace has a positive overall impact on the country, said Zarrin Shah, a former Afghan air force officer from Kabul.
"This action has various psychological, political and economic effects," he told Salaam Times.
"From the psychological point of view, this measure will make [Afghans] self-confident because they are in charge of their airspace. Moreover, it politically completes the country's independence," he said.
Economic benefits
In addition to being a step towards increased national sovereignty, the measure will allow Afghanistan to receive transit fees for airplanes traveling through its airspace, said Saifuddin Sihun, an economist at Kabul University.
"This is also important in terms of building trust and confidence in regional co-operation," he told Salaam Times. "If Afghanistan can take control of its territory ... countries of the region [will] gain confidence because they know that Afghanistan's territory cannot and will not be exploited by other countries."
"The new radar system that has been recently installed possesses good capabilities and can detect airplanes passing through Afghanistan up to an altitude of 45,000 feet, a capability that previously didn't exist," Shah said.
"With such an advanced radar system, Afghanistan can now detect and identify the precise time when a plane enters and how long it stays in Afghanistan's airspace," he said. "Consequently, transit fees can be calculated based on kilometres."
"The radar that has been recently installed is one of the most advanced radars in the world and is utilised in advanced countries," Qasem Rahimi, a spokesman for the ACAA, told Salaam Times.
"With the installation and launching of this system, the security of Afghanistan's airspace has increased, while Afghanistan's air traffic capacity is also increasing," he said.
"Naturally, these are all steps that will help us to provide better transportation services to our international counterparts and also to make more money."
"In total, we earned more than 6 billion AFN [$82 million] last year, while this year our hope is that our revenues will surpass the 7 billion AFN [$96 million] mark," Rahimi said.