KABUL -- The Afghan Air Force (AAF) is making strides in the fight against terrorism thanks to support from international allies in the form of training and modern aircraft, officials say.
A pilot training programme and plans to equip the air force with a fleet of 159 UH-60 Black Hawks is one example of the modernisation and development of the air force.
Three Afghan air crews from Kandahar Airfield on May 8 completed their first mission flying Black Hawk helicopters, officials said. The mission -- conducting reconnaissance of voter registration centres in Helmand Province -- came a day after 15 pilots and 16 special mission operators were deemed qualified on the aircraft.
Afghanistan now has four qualified Black Hawk crews and 13 Black Hawk helicopters, of which eight are operational, according to Gen. Mohammad Radmanesh, a spokesman for the Afghan Ministry of Defence.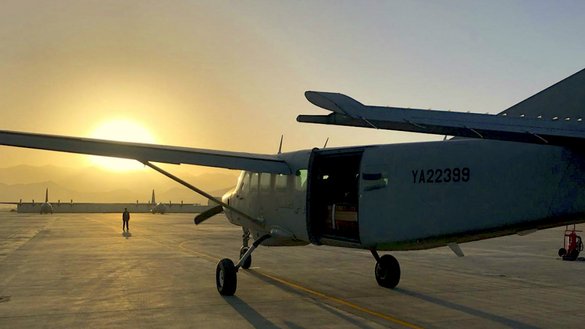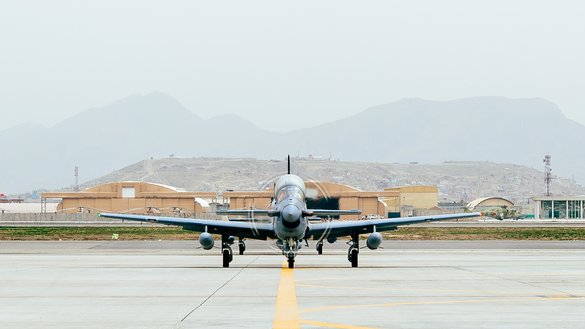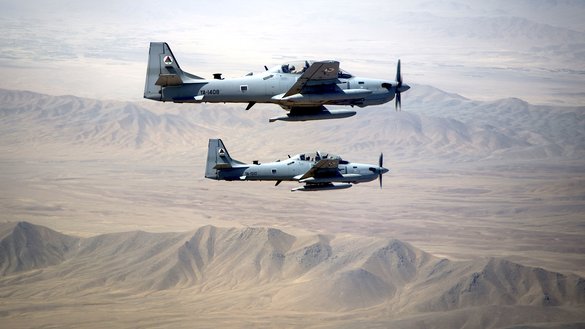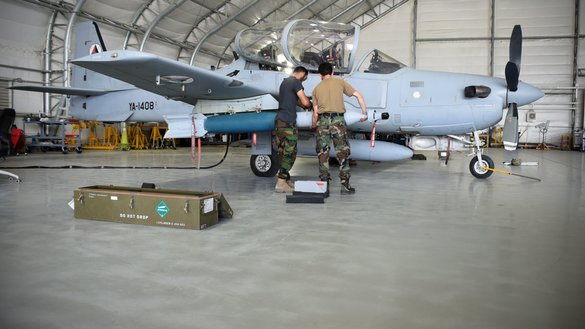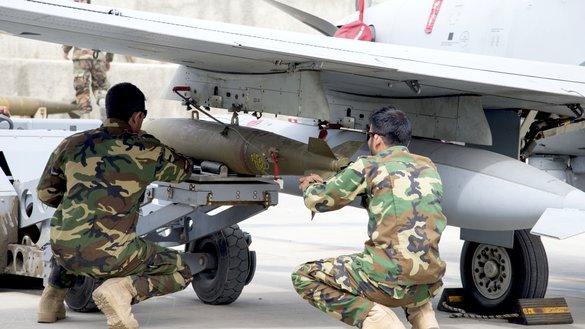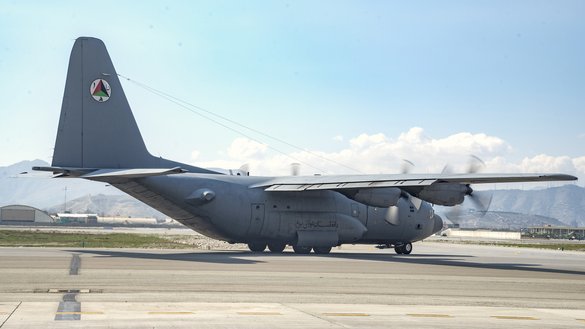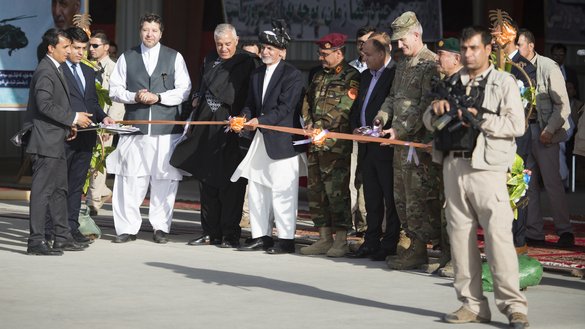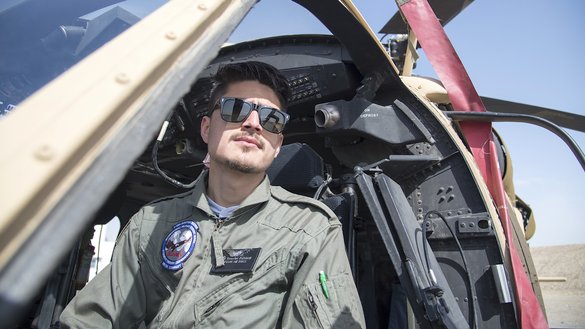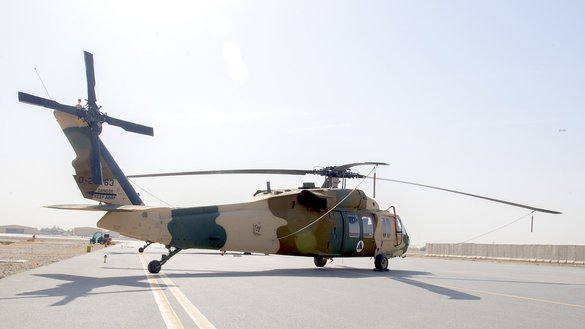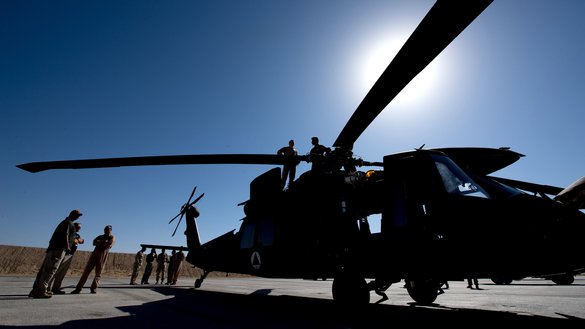 "Participation of these new aircraft in the fight against the enemy ... will bring about major changes," he told Salaam Times.
"Currently our air force has more than 150 aircraft, which we use for multiple purposes such as transportation, destruction of terrorists' strongholds and fighters, and support of ground forces," Radmanesh said.
"The aircraft ... have played an important role in fighting the enemy," he said. "They have terminated the enemy's key leaders and commanders while destroying many of their bases, drug factories, prisons and mine-making centres."
"The United States has pledged to provide the Afghan Air Force with 159 Black Hawks by the year 2024, and the size of our air force will double in line with the government's four-year security plan and the commitments made by the international supporters of Afghanistan," he said.
Targeting terrorists, protecting civilians
The new combat aircraft and training provided to the AAF are taking the fight against terrorism to a new level.
"For a while now, the air force has been using laser-guided bombs to destroy terrorist centres and fighters and to prevent civilian casualties," Radmanesh said. "Our pilots have been able to skillfully destroy drug centres, enemy positions and their gatherings in Farah, Helmand, Nangarhar and Badakhshan provinces, using laser-guided bombs."
"These laser-guided bombs ... directly hit the intended target," he said. "That's why civilians have not been harmed in these attacks."
"The air force is a good supporter of Afghan ground forces," Gen. (ret.) Atiqullah Amarkhil of Kabul, former Air Force commander, told Salaam Times. "Therefore, strengthening the air force will defeat the enemy on the one hand, while on the other hand, it will reduce casualties among ground forces."
"Afghanistan's air force was equipped with old, outdated aircraft and equipment until recently, so we weren't as successful as we expected to be in targeting the enemy," he said.
"Professional training for pilots coupled with the new aircraft that have been provided to Afghanistan, however, has brought the air force to the edge of modernity," Amarkhil said.
"Civilian casualties have always been a source of concern associated with air strikes," Amarkhil said. "Professional training courses for pilots, utilisation of advanced warplanes and accurate information on enemy positions and strongholds, however, reduce civilian casualties."
Progress and success
The new aircraft provided to the air force "are among the key elements of success" for the Afghan National Defence and Security Forces (ANDSF), Lt. Gen. Mirza Muhammad Yarmand, former deputy minister of interior, told Salaam Times.
"The existing security challenges require the air force to be strengthened and standardised," he said. "With the standardisation and strengthening of the air force, security forces will make achievements on the battlefields and in the fight against terrorism."
"Air strikes have been effective in destroying ... key members of terrorist groups ... [making] militants extremely afraid of aerial bombardment," he said.
"Now, with the arrival of the Black Hawk helicopters, it is certain that the [ANDSF] will be the winners on the battlefields," Yarmand said.
"The air force has made good progress over the past two years," First Deputy Chief of Army Staff Lt. Gen. Abdul Hameed Hameed said April 25 at a commando graduation ceremony in Kabul. "The 209th Shaheen Corps, Kandahar Corps, Helmand Corps, and 201st Silab Corps now own modern aircraft, while some other corps are soon to own such aircraft."
"Our A-29 aircraft can carry and transport 36 different types of weapons. Moreover, our ScanEagle aircraft can fly at an altitude of up to 5,000 metres, from which they can clearly see the enemy on the ground and even target militants' heads," he said.
"Good co-ordination exists between our ground and air forces, with the air force dealing heavy blows to the enemy," Hameed said.
"The Taliban have tried time and again to capture various provinces and to build their bases and drug-making factories, but to no avail," said Zakaria Zakaria, a member of the Wolesi Jirga (lower house of parliament) representing Kabul.
"Complementing the efforts of our ground forces is our air force, which bombed the enemy's bases and drug laboratories and targeted Taliban forces, preventing the Taliban from capturing the provinces," he told Salaam Times.