KABUL -- A Taliban assault in Farah Province will fail, say Afghan officials, as members of the nation's Ulema Council condemned the fighting and urged the militants to join peace talks.
US and Afghan aircraft Tuesday (May 15) bombed Taliban positions in the western city of Farah after the insurgents launched a major attempt to capture the provincial capital.
The attack -- the first major assault targeting a city since the Taliban launched their annual spring offensive -- began around midnight, with the militants capturing one urban district and parts of another, said local provincial council member Jamila Amini.
"Heavy fighting continues inside the city, and aircraft have just started bombarding Taliban positions," she told AFP from inside Farah.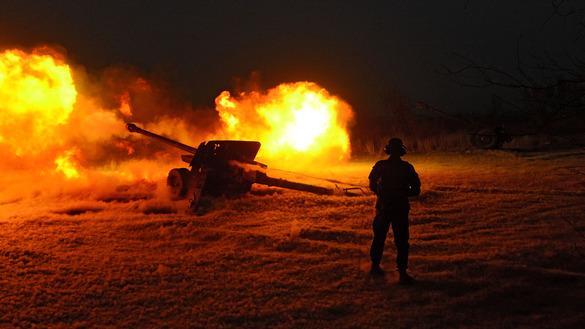 The assault represents an escalation in the Taliban's spring offensive and an apparent rejection of a peace talk overture from the government.
Farah is a poppy-growing province in an isolated region of Afghanistan. There are plans for a section of the multi-billion-dollar Turkmenistan-Afghanistan-Pakistan-India (TAPI) natural gas pipeline to traverse it.
Taliban militants who turned themselves in have said that Iran ordered them to attack the project, including a planned assault on the ground-breaking ceremony in Herat Province in February.
Afghan, coalition forces on the offensive
Police special forces from Kandahar and commandos from Herat had been deployed to Farah, said Afghan officials.
"[The Taliban] will fail," vowed Interior Ministry spokesman Najib Danish, who said both Afghan and foreign air forces were taking part in the fighting.
NATO's Resolute Support Mission in Kabul tweeted that the Afghan National Army, supported by coalition airpower including A-10 Thunderbolts, was "on the offensive" and the city "remains under [government] control".
Defence Ministry spokesman Mohammad Radmanesh said at least 10 insurgents and two Afghan security force members had been killed so far.
"The situation is under control and will change by the end of the day," he said.
At least some militants have been hiding in residential houses, making it difficult for Afghan forces to use heavy weapons, Farah Governor Abdul Basir Salangi told Ariana News.
"But still we are taking back positions one by one," he said.
Condemning clashes
Members of Afghanistan's Ulema Council taking part in a conference in Jakarta alongside their counterparts from Pakistan and Indonesia condemned the Taliban offensive at a news conference Tuesday, TOLOnews reported.
The religious scholars have been meeting in the Indonesian capital since May 11, calling on the Taliban to take up President Ashraf Ghani's offer of peace talks.
"A brutal war is going on in Farah Province; we strictly condemn all attacks in Nangarhar and other parts of the country, and terrorists do not belong to any tribe, language, country or religion," said Mawlavi Mohammad Qasim Halimi, an Ulema Council member and spokesman.
"The conditions for Afghan peace are in place, and the participants at this conference have called on all parties involved to enter into direct talks with the Afghan government," said Halimi.