HERAT -- Afghan commandos and coalition air strikes have pushed the Taliban out of Farah city, officials said Wednesday (May 16), after a day-long battle to prevent the insurgents from seizing the provincial capital.
The Taliban launched their assault in Farah around midnight Monday-Tuesday night (May 14-15). It was their first targeting of a city since the militants announced their annual spring offensive on April 25.
"Insurgents used civilians and their houses as defensive shields, which resulted in delays in the clearing operation," the Defence Ministry said in a statement Wednesday. "Taking all precautions to protect civilians, Afghan National Defence and Security Forces repelled the attack and cleared the city of the enemy presence."
According to the statement, 198 insurgents were killed and more than 100 were wounded.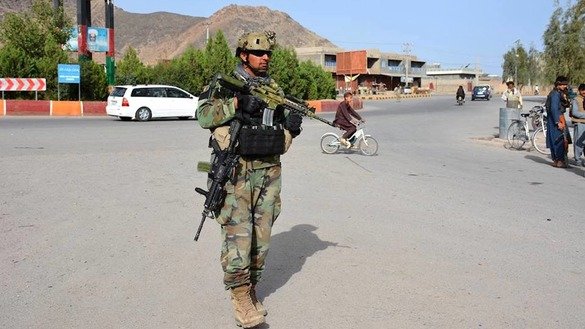 Farah Governor Abdul Basir Salangi and Interior Ministry spokesman Najib Danish gave far higher tolls. Danish said 300 Taliban had been killed, though Salangi said the 300 figure also included the wounded.
"The 207th Corps commander is leading operations on the ground, and the city remains in government control," Lt. Col. Martin O'Donnell, a spokesman for NATO's Resolute Support mission in Afghanistan, told AFP.
There have been reports that militants were hiding in homes, meaning that the clearing operation is likely to be slow.
Some residents were starting to emerge from their homes, though many remained indoors, frightened by the hours of shoot-outs, air strikes and explosions.
"People are scared but happy there is no more fighting in the city," Bilal, an NGO worker, told AFP. "I can see [residents] have started going about their business in the city, but government offices are closed."