KANDAHAR -- The Afghan National Defence and Security Forces' (ANDSF) air campaign against the Taliban received a boost last week with the arrival of a squadron of A-10C Thunderbolt II ground attack aircraft, US Air Forces Central Command reported.
Also known as the Warthog, the A-10 was last deployed to the country in 2012.
The A-10's return to Afghanistan on January 19 supports the increased need for close air support and precision strike capacity as ANDSF and US Air Forces carry out a strategic air campaign targeting Taliban revenue sources and other counter-terrorism operations.
These operations will be supported by the placement of additional aircraft at Kandahar Airfield, including MQ-9 Reapers and HH-60G Pave Hawk helicopters.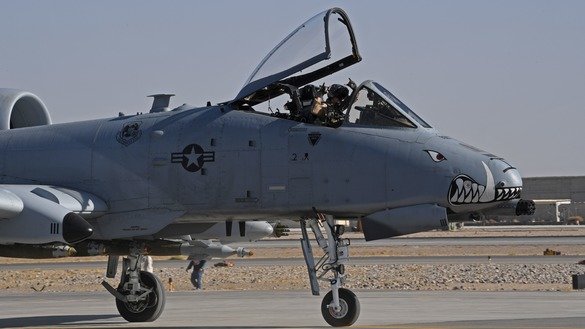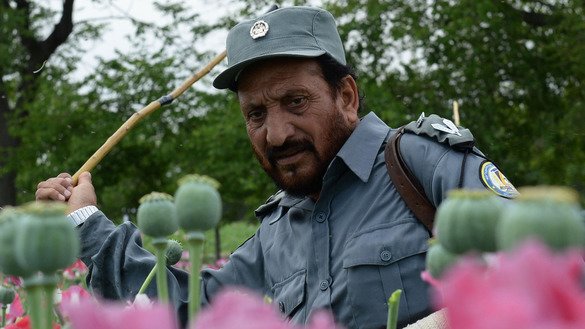 The arrival of these aircraft follows a recent decision by US Air Forces Central Command to realign aircraft, airmen and assets already in the region to Kandahar Airfield.
Along with a detachment of KC-135 Stratotankers that have operated from Kandahar since September, the A-10s, MQ-9s and HH-60Gs will complement F-16s, C-130Js, EC-130Hs and other aircraft supporting these operations from Bagram Airfield.
Targeting the Taliban's narco insurgency
These increased assets will assist with the ongoing ANDSF strategic air campaign that targets Taliban revenue sources.
"The Taliban still has not felt the full brunt of American and Afghan air power," said US Air Force Maj. Gen. James Hecker.
"With the arrival of new air assets and the growing capabilities of Afghan pilots, the Taliban will have a constant eye towards the sky as an integrated unified fight is aimed directly to them," he said.
In a matter of days, A-10s will conduct their first strike against the Taliban, continuing the air campaign to destroy narcotics production facilities, according to US Air Forces Central Command.
Since November, 30 strikes conducted against Taliban narcotics production facilities resulted in more than $20 million in total impact on Taliban revenue, according to the command.
Precision strikes with A-10s will hit the Taliban where they are most vulnerable: their revenue streams and profits from developing and selling illegal narcotics.
Now the Taliban will face a more aggressive adversary in this air campaign as US Air Force F-22s, F-16s, B-52s, A-10s and MQ-9s, along with support from Navy F-18s, will join in counter-finance operations.
"The A-10 provides planners even more options, given its ability to deliver a wide variety of precision munitions and devastating firepower from its 30mm cannon," said US Air Force Brig. Gen. Lance Bunch, a top official in the US Resolute Support Mission Afghanistan.
"In the coming weeks, the A-10's operations will be integrated into our combined US and Afghan air campaign to deliver destructive precision firepower that sends a strong impactful message to the Taliban," he said.
Afghan Air Force gains momentum
The Afghan Air Force (AAF) will more than double its fleet of aircraft over the next seven years.
Plans include the introduction of AC-208 attack aircraft and UH-60 Black Hawk assault helicopters, as well as additional A-29 attack aircraft and MD-530 attack helicopters.
Two years ago, AAF pilots made their first flights in A-29 aircraft and MD-530 attack helicopters. Today, Afghan pilots fly transport, attack aircraft and helicopters from three wings across Afghanistan.
In the past year, the AAF has effectively incorporated A-29 ground attack aircraft, C-208 and C-130 mobility aircraft, MD-530 and Mi-17 helicopters into daily operations, aided by Afghan Tactical Air Co-ordinators positioned in ANDSF to successfully integrate operations.
"The growing Afghan Air Force is vital to the success of ANDSF on the battlefield," said AAF commander Maj. Gen. Mohammad Shoaib.
"Dedicated pilots and crews provide resupply, close air attack, casualty evacuation and air assault capabilities to their brothers on the ground," he said. "The success of the air force is key to tipping the battlefield in favour of ANDSF. The Afghan Air Force is fighting and growing at the same time increasing attack capabilities while delivering daily blows to the Taliban."
Together with US airpower, the AAF will continue to develop critical warfighting capabilities needed to help them defeat the Taliban and set conditions for reconciliation, said US Air Forces Central Command.
Changes on the ground
"The Afghan Air Force has inflicted great damage on terrorist groups during their operations. Thousands of Taliban and ["Islamic State of Iraq and Syria" (ISIS)] fighters have been eliminated by our air force," Gen. Mohammad Radmanesh, deputy spokesperson for Ministry of Defence, told Salaam Times.
"With an increase in fighter jets, with confidence we can say that the Afghan National Defense and Security Forces [ANDSF] will be the victor on the battlefield," he said.
"Terrorist groups have built sanctuaries for themselves in mountainous and hard-to-reach areas, and Afghanistan has been able to target these terrorists in mountains and valleys by using planes that have been donated by countries supporting Afghanistan," he said.
"With [the arrival of the US A-10s in Kandahar], Afghan Air Force capabilities and operations against terrorists will increase," Radmanesh said.
"Afghan security forces are fighting 20 different terrorist organisations, and help from these fighter planes... will be very effective," Gen. (ret.) Mohammad Agul Mujahid, a Kabul-based military affairs analyst, told Salaam Times.
"The air force is a big help to the ground force," Mujahid said, adding that "the international community should provide Afghan air forces with modern fighter, surveillance and cargo planes."
[Sulaiman from Kabul contributed to this report.]