KABUL -- Fighting in Afghanistan has escalated with US and Afghan officials tipping 2018 to be a "game-changer" as relentless air strikes pummel militant groups.
A traditional easing in fighting during the freezing winter months has been absent this year as the Taliban and "Islamic State of Iraq and Syria" (ISIS) respond to intensifying US and Afghan air assaults.
Since US President Donald Trump announced his new strategy for Afghanistan in August, giving the US Air Force more leeway to go after militants, American pilots have been bombarding Taliban and ISIS fighters, their training camps and drug-making laboratories.
"The gloves are off," US Air Force Brig. Gen. Lance Bunch, a top official in the US Resolute Support Mission Afghanistan, told reporters recently.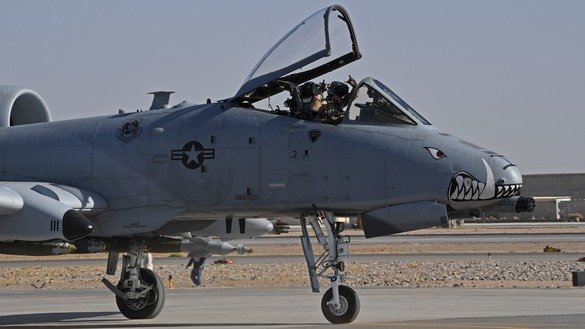 The new policy has "definitely been a game-changer and the Taliban is definitely feeling it", he said.
The United States is deploying more troops and aircraft to Afghanistan, which has become the main theatre of operations for the US Air Force following a drawdown in Syria and Iraq. At the same time, it is beefing up Afghanistan's air capabilities.
US aircraft dropped 4,361 munitions across Afghanistan in 2017 -- including more than 2,300 since August, which exceeded the combined total for 2015 and 2016.
With the help of B-52 bombers, the United States has expanded its campaign to far northeastern Afghanistan near the China and Tajikistan borders.
'Point of no return'
Combined with increased activity by the relative newcomer ISIS, Afghanistan appears to be "at a flashpoint almost to the point of no return", the Washington, DC-based terrorism research group TRAC said in a new report.
Afghanistan's so-called "fighting season" traditionally starts in the spring after easing over the winter when freezing temperatures and heavy snow make combat more difficult.
But in recent years Taliban militants have continued to carry out attacks throughout the colder months.
"The days of old where you had fighting seasons are gone," Maj. Gen. James Hecker, head of NATO's Air Command in Afghanistan, told AFP in Kabul.
This winter has been worse than ever, said Borhan Osman, a senior analyst with the Washington, DC-based International Crisis Group.
"Afghanistan is suffering more intense violence now than during any other winter... since 2001," Osman said in a report, highlighting last month's attacks in the Afghan capital that killed more than 130 people in fewer than 10 days.
Among the worst of the attacks was an assault on Kabul's luxury Intercontinental Hotel on January 20, which saw Taliban insurgents armed with Kalashnikovs and suicide vests charge from room to room searching for foreigners.
That massacre was followed a week later by a bombing involving an explosives-packed ambulance in a crowded Kabul street that killed more than 100 people, mostly civilians, and also claimed by the Taliban.
The fighting this winter has been fuelled by more Taliban fighters remaining on the frozen battlefield instead of regrouping in Pakistan, which has long been accused of providing safe havens to the militants -- charges Islamabad denies.
Gen. (ret.) Atiqullah Amarkhil, a military analyst based in Kabul, told AFP that Taliban fighters had been ordered to "move forward instead of going back and forth" across the border.
"I have not been to Pakistan for a year, and I will not go there," Mawlawi Ahmad, a Taliban commander in Helmand Province, told AFP.