KABUL -- Gunmen launched a pre-dawn raid on a military compound in Kabul Monday (January 29), one of two major attacks in the Afghan capital in recent days.
Eleven soldiers were killed in the assault claimed by the "Islamic State of Iraq and Syria" (ISIS), said Defence Ministry spokesman Dawlat Waziri.
"Two bombers detonated themselves, and two were killed by our forces," he told AFP. "One was detained alive."
Deadly ambulance bombing
Monday's assault comes after a bomb hidden in an ambulance killed at least 103 people Saturday (January 27) in Kabul, according to Interior Minister Wais Barmak.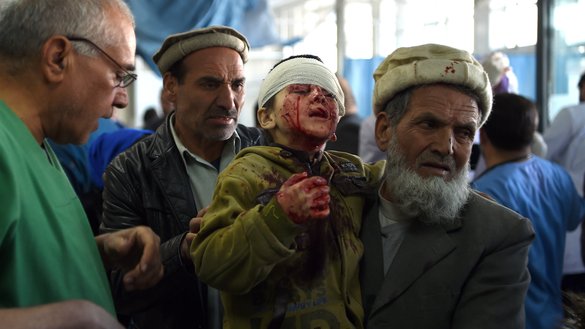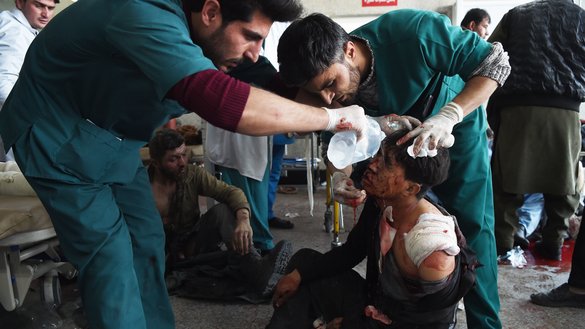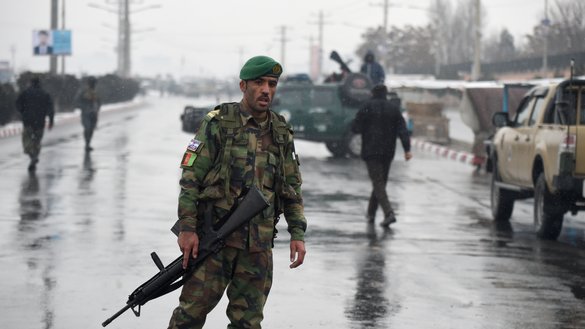 The government blamed the Taliban-affiliated Haqqani Network.
Masoom Stanekzai, head of Afghanistan's National Directorate of Security, described the attack as a reaction by the Taliban to losses on the battlefield.
"It does not mean a lapse [in security]," he told reporters. "We have foiled many attacks, but some are difficult to control."
'We are so heartbroken'
Central Kabul was unusually quiet as Afghanistan observed a national day of mourning Sunday (January 28), with little traffic and few pedestrians.
Ordinary Afghans took to social media to express their anguish.
"We are so heartbroken in Kabul that we don't know how to start our new day," Freshta Karim wrote on Twitter.
"Shall we stay home or go to work, shall we meet our friends and cry, or shall we force ourselves to create an illusion of hope? How are you starting your day in Kabul?"
Widespread condemnation
Other Afghans condemned the terrorists and their deeds.
"Suicide attacks, explosions and the murder of innocents are absolutely haram in Islam," Jamaludin Rahmani, a Kabul-based religious cleric, told Salaam Times.
"If someone kills an innocent person, it's like they have killed all human beings, and the perpetuators of [the murder of innocents] will be forever in hell," he said.
"Targeting public places and killing and injuring innocents as well as causing financial losses to the public are clearly against verses of the Holy Koran... the perpetuators will be punished in this world and after death," Must Farivar, a Kabul University professor, told Salaam Times.
General Joseph L. Votel, commander of US CENTCOM, was in Kabul during the Saturday ambulance bombing.
Speaking later to reporters in Amman, Jordan, he told CNN the recent attacks do not "impact our commitment to Afghanistan, our commitment to the mission and seeing this through and our commitment about making sure that the Afghan national security forces have what they need to deal with this particular enemy".
"As horrible as this is, to me, it strengthens our resolve to help them move forward," he added.
[Sulaiman from Kabul contributed to this report.]