DEIR EZZOR, Syria -- Syrian Democratic Forces (SDF) have begun what is expected to be the final phase of an operation to weed out the "Islamic State of Iraq and Syria" (ISIS) from the small remaining territory the group controls in the Middle East, officials said Tuesday (September 11).
The ground offensive, dubbed Operation Roundup, is being conducted by the SDF in northeastern Syria. US-led coalition forces are providing powerful air and artillery support.
Operation Roundup began May 1, with the final phase getting under way Monday (September 10), officials said.
The SDF, comprised mainly of Syrian Arabs and Kurdish fighters, has been the main ground force through which the US-led coalition has been able to boot ISIS out of the vast swath of territory in Syria it once controlled.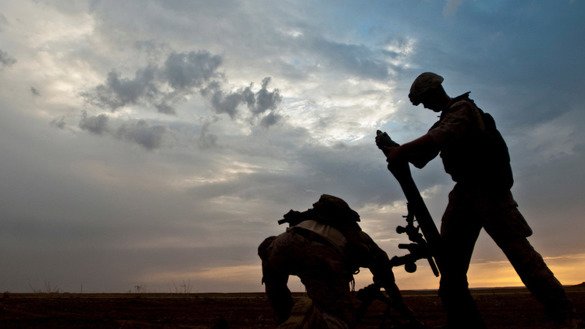 ISIS still controls part of the Syrian province of Deir Ezzor as well as some areas in the south of the country.
End of 'caliphate'
ISIS has lost almost 98% of the cross-border territory of its so-called "caliphate," which group leader Abu Bakr al-Baghdadi declared in Iraq and Syria in 2014.
The terrorist group's dreams of establishing a statehood crumbled when ISIS was eliminated from the Iraqi city of Mosul in July 2017, as well as from its alleged capital of al-Raqa in Syria last October.
Following those major defeats, ISIS fighters have been relegated to the desert regions of Syria.
In a 55-minute message broadcast last month, al-Baghdadi acknowledged how ISIS is reeling from military setbacks in the Middle East.
While he called on his followers not to abandon their "religion, patience or jihad", in what appears to be an indication of the group's defeat on the ground, al-Baghdadi declared that "the scale of victory or defeat for the mujahideen is not dependent on a city or town being stolen or subject to those who have aerial superiority".