KUNDUZ -- Afghan security forces held a public military display in Kunduz Province as a show of force and to defy the growing threats from the Taliban to disrupt the parliamentary elections this Saturday (October 20).
The militant group's objective is also to discourage the Afghan public to come out and cast their votes.
The military parade, which was held Tuesday (October 16), covered about 10 kilometres, moving between the 20th Pamir Division compound near Kunduz Airport to the centre of Kunduz City.
Nearly 100 military vehicles, including pickup Rangers, Humvees and other military equipment were put on public display.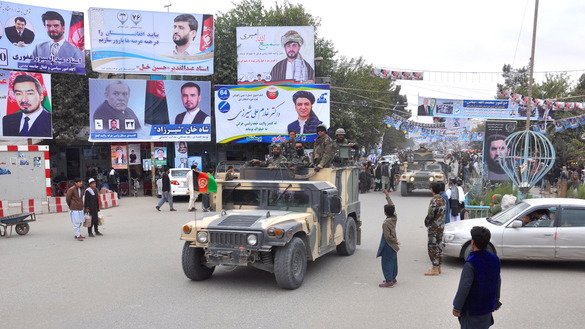 The goal of conducting the display was to show the strength of the Afghan forces and to assure the people about election-day security ahead of the Saturday vote.
Brig. Gen. Ghulam Mortaza Sarwari, commander of the 20th Pamir Division, said Tuesday that nearly 700 Afghan National Army and commando forces were stationed in 98 polling centres in the province to ensure the security of the electoral process.