KABUL -- Afghanistan said Monday (January 28) it has been reassured by Washington that progress in talks with the Taliban remains geared towards facilitating peace negotiations with the Afghan government.
US Special Representative for Afghan Reconciliation Zalmay Khalilzad arrived in Kabul late Sunday (January 27) to update officials, including President Ashraf Ghani, on six days of talks with Taliban representatives in Qatar.
Both the United States and the Taliban have cited "progress" in the talks, as hopes rise that the unprecedented length of the negotiations could mean a deal paving the way to Afghan peace talks may be in sight -- although sticking points remain.
"The United States insisted in their talks with the Taliban that the only solution for lasting peace in Afghanistan is intra-Afghan talks," Khalilzad said, according to a statement released by the presidential palace in Kabul.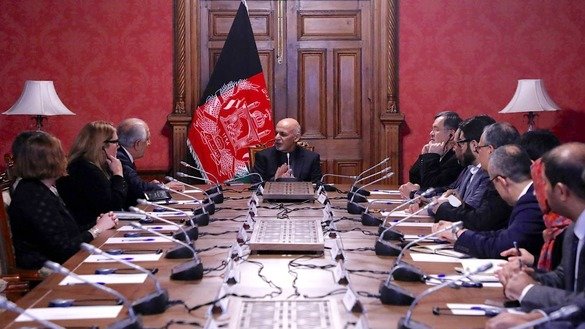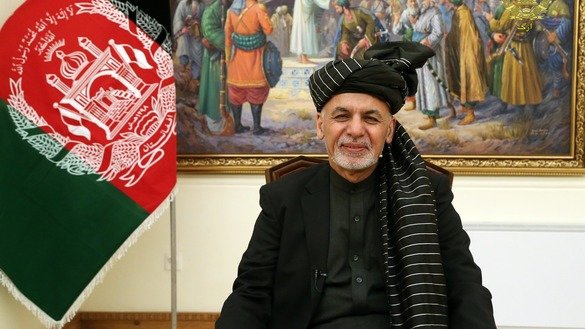 Khalilzad said his role was to "facilitate" such talks between the insurgents and Kabul, adding that the two sides have agreed on a "framework" of a peace deal.
"We have a draft of the framework that has to be fleshed out before it becomes an agreement," he said in an interview with The New York Times in Kabul Monday.
"The Taliban have committed, to our satisfaction, to do what is necessary that would prevent Afghanistan from ever becoming a platform for international terrorist groups or individuals," he said.
'Accept Afghans' demand for peace'
Following the briefing from Khalilzad, Ghani addressed the nation with a message for the Taliban.
"I call on the Taliban to ... show their Afghan will, and accept Afghans' demand for peace, and enter serious talks with the Afghan government," he said in a nationally televised address.
"We want peace; we want it fast, but we want it with a plan," he said.
"We should not forget that the victims of this war are Afghans and the peace process should also be Afghan-led," Ghani said.
The Taliban have long refused to negotiate with the Afghan government and have insisted on the withdrawal of foreign troops as a prerequisite for peace.
On Saturday (January 26), Taliban spokesman Zabiullah Mujahid said that until a withdrawal timetable emerges, progress on other issues is "impossible".
The presidential palace said no agreement had been made on the withdrawal of foreign troops and that any such decision would come only after co-ordination and discussion in detail with the Afghan government.
Khalilzad denied reports that the issue of an interim government had been raised or that the United States and the Taliban had agreed on a timetable for a US withdrawal and a ceasefire.
"We have discussed a ceasefire with the Taliban, but there is no progress so far," he said, according to the statement.
Speculation about an interim government is "absolutely wrong", he said, adding that no discussions about the future government took place in the talks with the Taliban.
The Taliban and US officials have agreed to continue negotiations, although they have not announced a date.
Afghans cautiously hope for peace
Afghans harbour tentative hopes that the peace talks could end decades of conflict, despite fears that long held negotiation sticking points might unleash even more violence.
"We [are] feeling the breeze of #peace coming," tweeted Afghan user Haris Sherzad.
Civilians in Kabul, who have paid a disproportionate price in casualties, were more cautious.
"I don't believe the Taliban will make peace," Kabul resident Rajab Ali told AFP.
"But if we have peace, it will be so great. There is nothing better than peace," he said.