BRUSSELS -- NATO "fully supports" American efforts to find peace in Afghanistan, the head of the alliance said on Tuesday (September 3) after talks with US Secretary of State Mike Pompeo on a deal taking shape with the Taliban.
Pompeo conferred with NATO Secretary General Jens Stoltenberg in Brussels as Washington tries to finalise an agreement with the Taliban under which the United States would withdraw several thousand troops in return for security guarantees from the insurgents.
The deal is meant to lead to further negotiations between the Afghan government and the Taliban.
"Great discussion with @SecPompeo on current security issues. #NATO fully supports efforts to achieve peace in #Afghanistan. I condemn recent horrific attacks & NATO remains committed to supporting Afghan forces," Stoltenberg tweeted.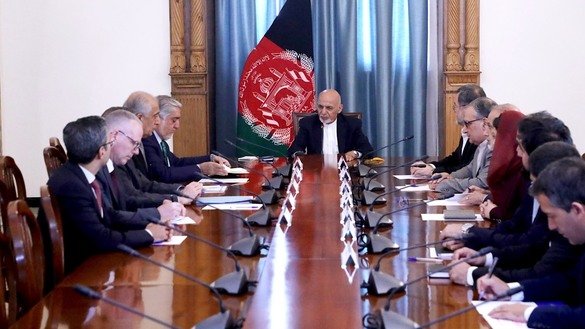 Stoltenberg's tweet came after a massive blast Monday (September 2) in a residential area of Kabul killed at least 16 people and wounded 119 others.
The Taliban claimed the bombing, which President Ashraf Ghani condemned and which came as Afghanistan's main TV station, TOLOnews, was broadcasting an interview with US Special Representative for Afghanistan Reconciliation Zalmay Khalilzad.
Khalilzad discussed the details of the potential deal with the Taliban in a meeting with Ghani and Chief Executive Abdullah Abdullah in Kabul on Monday, according to the Afghan Presidential Palace.
Agreement in principle
"Yes, we have reached an agreement in principle," Khalilzad told TOLOnews just hours after he briefed Afghan leaders on the United States-Taliban talks. "Of course, it is not final until the US president [Donald Trump] agrees on it. So, at the moment, we are at that stage."
The United States will not support an Islamic emirate, something the Taliban want to re-establish in the country, said Khalilzad.
In return for reducing troop numbers, the Taliban would vow to cut ties with al-Qaeda and open negotiations with the Afghan government with the aim of creating an eventual cease-fire.