KABUL -- Afghan security forces in recent months have rescued hundreds of captives illegally held in Taliban prisons.
Since the end of March, security forces have carried out raids on Taliban prisons in Zabul, Helmand, Ghazni, Paktia, Farah, Kunduz and Baghlan provinces, rescuing more than 400 civilians and soldiers, according to the Defence Ministry.
"Among those released were civilians and security and defence forces, including police and army personnel, as well as some foreign nationals," Zubair Arif, a Ministry of Defence spokesman, said June 10.
"These kinds of raids are conducted based on a plan seeking to release security forces and civilians from Taliban prisons," he added.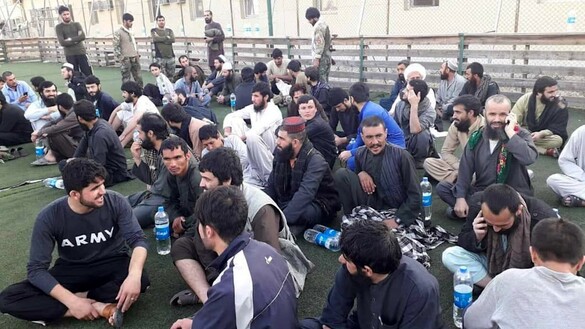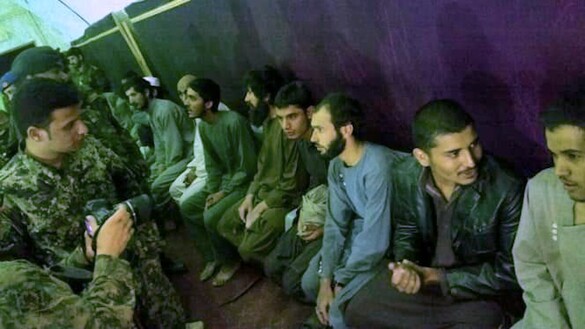 "These raids occur after our intelligence operatives identify the exact locations, and they will continue," Arif said.
Though the Taliban claim they are holding "prisoners", the militants are in fact holding hostages illegally and mistreating them.
"Those who take hostages or abduct others and those who harm our countrymen should buy their own funeral shrouds and identify their own graves," said Deputy Interior Minister Gen. Khoshal Sadaat on June 12 to a gathering in Kabul regarding Taliban prisons.
Release of prisoners
The numerous raids are part of a growing pattern of Afghan forces targeting the Taliban's prisons throughout various provinces.
Recent operations against two Taliban prisons in Baghlan and Kunduz provinces led to the liberation of 47 captives held by the militants.
Special police forces raided a Taliban prison in Baghlan-e-Markazi District, Baghlan Province, on the night of June 10 and freed 34 prisoners, according to a statement from the Interior Ministry.
The captives included seven army soldiers, seven police officers, three National Directorate of Security personnel and 17 civilians.
Army special forces in a separate operation on June 10 freed 13 individuals from a Taliban prison in Qala-e-Zal District of Kunduz Province, according to the Special Operations Corps.
In an earlier raid on June 5, Afghan security forces freed 15 security personnel, 20 civilians, four "Islamic State of Iraq and Syria" (ISIS) members and eight foreign nationals in Qaisar District, Faryab Province, according to the Defence Ministry.
The ISIS members were later put into proper Afghan custody.
Commandos on May 30 in Sangin District, Helmand Province, rescued 33 individuals, including one civilian and 32 security personnel, from a Taliban prison.
Another commando raid on May 30 on a Taliban prison in Naw Bahar District of Zabul Province saw the release of 16 civilians and 12 security personnel.
Brutal treatment
Many of those freed from the Taliban's prisons, including some who had been held for years, said they were treated brutally by the militants.
"I was beaten up for nine months," said Sayed Abu Fazal, who was rescued from a Taliban prison in Faryab Province.
"The Taliban ... were brutal," he said.
"The Taliban took my father captive four years ago and imprisoned him," said Ghulam Sakhi. His father was freed in a recent operation.
"The Taliban had imprisoned captives underground and allowed them to go outside for only an hour once a week," he said, recounting what his father told him.
The Taliban provided no food to the prisoners and forced their families to pay for their meals, according to Sakhi.
"I earn 10,000 AFN ($123) a month, and I had to give 5,000 AFN a month to my father's prison and spent the rest on my family," he said.
The United Nations Assistance Mission in Afghanistan (UNAMA) has previously raised concerns over the Taliban's treatment of prisoners.
"I am gravely concerned about the brutal treatment, beating and extrajudicial killings of civilians and security personnel, and bad conditions of the detention facilities," the UNAMA said in a statement on May 16 quoting Tadamichi Yamamoto, special representative to the UN secretary-general.
Tired of war
The raids on Taliban prisons come as the government promised on June 4 to release about 900 imprisoned Taliban members as a gesture of peace. It has freed hundreds of the insurgents so far.
Ehsanullah Yaqobi, a civil society activist in Kabul, said he appreciates the government's move.
"The Afghan government took the first and practical step in achieving peace by releasing hundreds of Taliban prisoners; now the Taliban has to take a step forward," said Yaqobi. "If the Taliban intend to make peace and consider themselves Afghans, they must stop the killing."
Neither the government nor the Taliban benefit from the war, said Mustafa Anwari, 28, a resident of Kabul city who works for a consulting firm.
If the Taliban are as independent of foreign powers as they claim, "they have to agree to the demands of the majority -- their call for peace," said Anwari.
"The people's representatives at the consultative Loya Jirga demanded peace with one voice and asked the Afghan government to release the imprisoned Taliban members as a gesture of goodwill," said Anwari, referring to a jirga held in April.
"Now that the Afghan government responded to the consultative Loya Jirga's call to release about 900 Taliban prisoners, the Taliban need to follow suit," he said.