MAIDAN SHAHR -- Only a tangle of razor wire marks the entrance of a remote Afghan National Army (ANA) checkpoint that may soon be shuttered as the government closes vulnerable outposts and implements a new strategy combining force protection and counter-insurgency.
The post in Maidan Wardak Province has been hit before, and its sagging blast walls and teetering sandbags make clear the vulnerability of the 13 troops living there for weeks on end.
After years of difficulty protecting such checkpoints, the Afghan government is acting on long-standing American requests to close them.
The aim is to shutter similarly vulnerable checkpoints and to consolidate the troops onto larger bases -- several of which are under construction.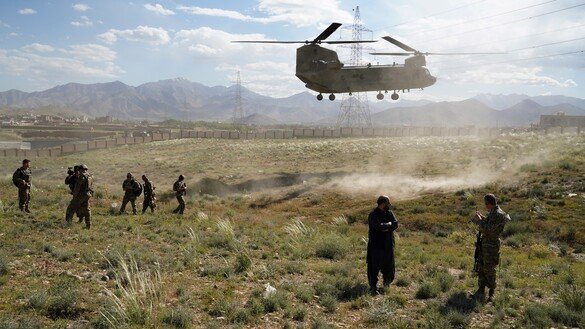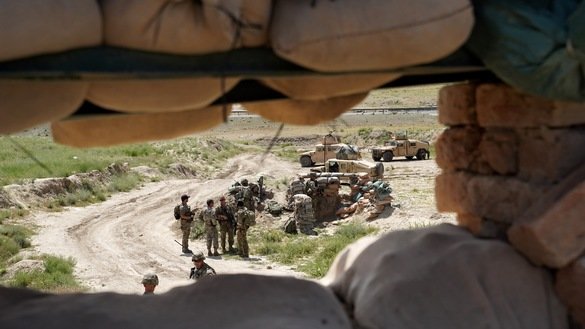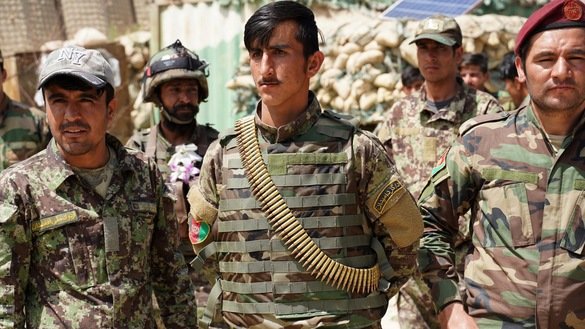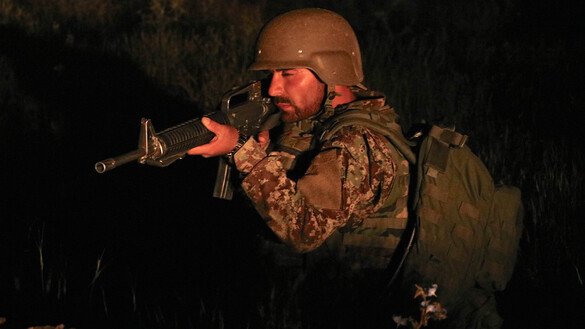 The plan is for troops to lead offensive missions, taking the fight to the Taliban instead of trying to survive day to day with inadequate outside support.
Afghanistan ready to change checkpoint policy
Afghan military officers are open about their readiness to abandon the checkpoint policy.
The "checkpoint is a failed tactic", ANA Gen. Dadan Lawang said recently at a US military base in Paktia Province.
Half of military casualties occur at checkpoints, he said.
"We want to draw down all those checkpoints and establish strong bases now," Lawang told AFP.
But the idea of closing checkpoints has been difficult to sell to politicians.
A fort flying the national flag sends a message that the government holds an area, as well as representing Kabul's patchwork of alliances with regional power brokers.
It was challenging to change the Afghan military's view, said US Army Brig. Gen. Kevin Admiral.
"They have a lot of political pressure at the local level with district governors and parliamentarians who have said this is our only visible representation of [the government] in these remote areas," he said.
Closure of checkpoints crucial for fighting the Taliban
For Gen. Scott Miller, who leads NATO's Afghan mission and the US war effort in the country, the closure of checkpoints is crucial for the Afghan military.
"They don't lose people in [offensive] operations; they kill Taliban," Miller told US military officials at a recent meeting, referring to Afghan forces. "You want to hear my [tactical] priorities? Talk about checkpoints."
To hammer his message, Miller makes frequent trips across Afghanistan, bringing local military commanders to show them the checkpoints' troubling living conditions.
On a visit to the Maidan Wardak checkpoint last week, Miller said he wanted to open Afghan commanders' eyes to the unsuitability of such outposts.
The camp is a short distance from Highway 1 -- a key route for supplying Kabul and the rest of the country.
Support for such checkpoints has been lacking in past years.
If an attack does come, back-up might not arrive.
While critics agree the checkpoints have little tactical value, they differ over whether withdrawing troops to bases will make them more willing to fight.
Afghan troops "are doing more independent operations and are more effective during those operations", said Col. David Butler, a US military spokesman in Kabul.