HERAT -- Residents of Herat Province are seeing an improvement in their daily lives, thanks to the Citizens' Charter Afghanistan Project, a multi-phase infrastructure development project implemented by the National Unity Government with international partners.
The Citizens' Charter aims "to improve the delivery of core infrastructure and social services ... through strengthened community development councils (CDCs)," said the US Agency for International Development (USAID) in a statement on its website.
Launched in October 2016 and funded through October 2021, the Citizens' Charter strives to reduce poverty and strengthen the relationship between rural citizens and the Afghan government.
"We have 200 [CDCs] that have the responsibility for implementing the development projects," said Muhammad Alam Faizi, regional director of the Citizens' Charter programme in Herat Province.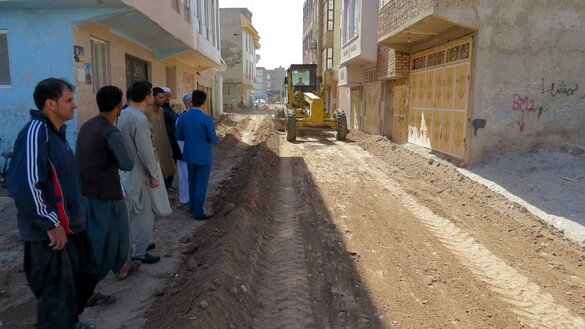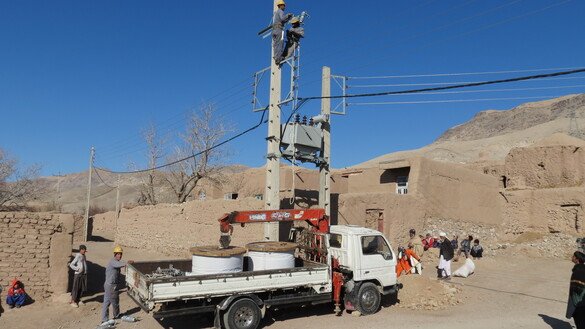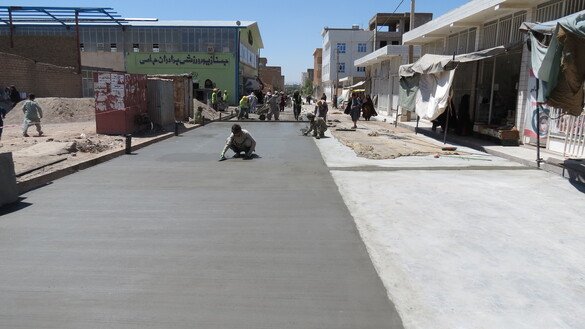 "We plan to deliver 200 projects," he said on July 7. "To date, we have completed 21 projects that the public benefits from, and other projects are in progress that will soon be delivered."
"Based on residents' request, we have 30 pipe scheme projects [for drinking water], 16 electricity network renewal projects and 159 road construction projects, among which nine are asphalt road projects and 150 concrete road projects," said Faizi.
Seventy-five percent of the funding for the programme is provided by USAID and international partners, while 25% is contributed by local residents. The Afghan government facilitates the implementation of all the projects.
"To date, we have spent 823 million AFN ($10.5 million) on these projects."
The Citizens' Charter Afghanistan Project is a 10-year programme with three phases. The first phase is for four years, and the second and third phases are for three years each. The second phase will start in 2020.
The first phase of the Citizens' Charter Afghanistan Project covers Kohsan, Zindajan, Karukh, Pashtun Zarghun, Obe and Farsi districts in Herat, said Faizi. The remaining 12 districts will be covered in phases two and three.
"All these projects are implemented based on public needs," he added.
Government efforts to develop rural areas
President Ashraf Ghani inaugurated the Citizens' Charter Afghanistan Project in September 2016 in Kabul.
Since then, it has been one of the key programmes of the National Unity Government for reducing poverty, strengthening economic and social growth in villages and cities and tackling the crisis of youth leaving the country, internally displaced persons and returnees.
"We try to shrink the gap between villages and cities because governance starts in villages and because the government needs to win even more support from village dwellers," Herat Governor Abdul Qayum Rahimi said in an interview.
"A village is where economic productivity happens, and as villages grow, our cities will develop too," he said. "The Citizens' Charter Afghanistan Project is one of the major government projects that will continue until all the villages are developed."
"Our villages need to become self-reliant; roads are being built, bridges ... are being constructed, and locals will see many [public] facilities in their lives," he said. "In addition to implementing infrastructure projects, we help villagers improve their farm crops."
"Local and community councils of Herat Municipality [city] have a fundamental role in implementing the Citizens' Charter projects, and we maintain our relations with all these councils so that they can implement these projects in compliance with accepted standards," Ghulam Rasool Azeemi, spokesman for Herat Municipality, said in an interview.
"Herat Municipality is committed to monitoring the Citizens' Charter projects in [all] sectors of Herat city so as to make sure that all these projects are implemented in compliance with standards," he said.
"These development projects have given hope to our war-affected citizens, and they support this programme," he added.
Positive change
"We lived in the dark, in hardship and distress, but we're very happy that the engineers and this project brought us electricity," said Abdul Zahir Hafizi, 70, a resident of Injil District of Herat. "This project has helped us greatly and made our lives more prosperous."
"All the residents of our village support the Citizens' Charter programme," he said. "We no longer face electricity outages, and we will live in comfort after this."
"We live in a poor neighbourhood, and this project has brought many facilities to us," said Latifa Ghulami, 25, a resident of Herat city.
"Previously, we had dirt roads ... but this project built us asphalt roads and concrete streets. We ... are very happy and satisfied with this project [Citizens' Charter]."
Residents really appreciate that their neighbourhood is becoming more developed, she said, adding that these projects create jobs and improve daily life.
"On rainy days, our roads were filled with water that didn't allow us to get out of our homes, but now our roads are built and many of our problems have been solved," said Haji Abbas, 68, a resident of Herat city.
"We know that our government is fighting many problems, but when the government implements development projects in our area, we very much welcome them. We stand with our government and protect the projects that are being implemented. We are very happy."
For Hafizullah Rezaee, 38, a resident of Herat city, the infrastructure improvement projects are making a difference in the quality of life.
Before these projects, "our area remained deprived and we didn't see any rebuilding," he said. "We had dirt roads and streets that troubled us. In winter, water from the road leaked into houses and made our lives miserable. But after this [the building of roads], we haven't seen those issues."
"The Citizens' Charter programme brought us many facilities," he added. "We call on the government to continue these projects."