KABUL -- Afghan officials are taking action against terrorists seeking to recruit new members from Afghanistan's higher-education institutions.
Afghan intelligence and investigative agencies in recent years have arrested a number of students and professors for working with terrorist groups.
In one recent incident, the National Directorate of Security (NDS) arrested four members of "Islamic State of Iraq and Syria" (ISIS) in Kabul city, including two Kabul University professors, the NDS said in a statement on July 7.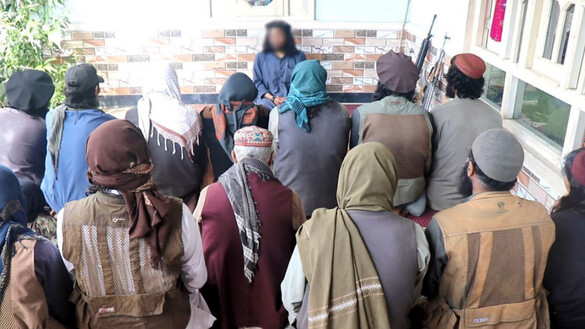 The group was responsible for recruiting members and organising terrorist attacks in Kabul city, the NDS said.
One of those arrested confessed that one of the professors recruited and sent them to Nangarhar Province.
The professors recruited students to Salafism and then to ISIS, he added.
Concerns over youth recruitment
"Unfortunately, a number of extremist professors recruit for Daesh in universities and deceive young and emotional students," said Ahmad Behruz, an Afghan affairs analyst in Kabul, using another name for ISIS.
"In the past, such activities were common at Nangarhar University, but fortunately the NDS took action and prevented their spread," he said.
"The presence of such individuals at universities is dangerous as they misguide students who have come for an education," he said.
Failing to stop ISIS preachers at universities could allow the group to spread, said Gen. (ret.) Atiqullah Amarkhil, a former army officer and Afghan affairs analyst in Kabul.
"It's dangerous that individuals ran a recruitment campaign in favor of Daesh at the biggest higher-education institution of Afghanistan," said Amarkhil, referring to the recent arrests in Kabul. "If we cannot stop this drive, it will spread to other educational institutions as well."
Individuals who enter universities through the kankur (university entrance) exam come from various provinces with different views, and some of these religious and emotional newcomers are more susceptible to terrorist groups, he added.
Humaira Ayubi, a member of parliament from Farah Province, welcomed the crackdown on ISIS recruiters.
"This is not the first time," said Ayubi. "We have seen the Taliban and Daesh infiltrate Nangarhar University in the past."
"I remember that a while ago, the NDS arrested professors of the Sharia department, who worked in favour of Daesh," she said, referring to Nangarhar University. "They have to similarly stop terrorist infiltration of other universities as well."
Preventing propaganda at universities
"We have witnessed in the past few months the arrest of those who have connections with the Taliban and Daesh," said Ahmad Zia Rafat, a lecturer at Kabul University.
"We see a more open environment at Kabul University as extremism fades away," he said. "Concerns that open-minded professors and active students felt about extremism in the past no longer exist, and now a better environment has opened the door for progressive activities."
"The Ministry of Higher Education has the legal authority to monitor and assess materials full of extremist views taught in Sharia departments," he said.
Authorities have moved decisively to prevent extremist views and influence from entering universities, said Faisal Amin, a spokesman for the Ministry of Higher Education.
"Our measures are strict," said Amin. "The higher education law's Article 33 does not allow any individual or group to spread [dangerous] views, beliefs and demands inside academic institutions."
"We'll punish anyone who commits such actions, and we'll hand him [or her] over to law enforcement and judicial institutions," he added.
"We won't let our students fall prey to such actions," he said.