QUETTA -- The Iranian regime is involved in smuggling heroin and other drugs as part of an effort to buoy its failing economy and providing "massive support" to Afghan and Pakistani cartels including the Taliban, officials and analysts say.
"In Iran, drugs are mainly produced in northern Khorasan and southern Sistan-Baluchistan and Hormozgan provinces, and all these lines are connected to the traditional Balkan network," said Mohsin Arbabi, an analyst and writer based in Zahedan, Iran.
"Iran's eastern border with Pakistan and Afghanistan is the main route of drug trafficking, and the Islamic Revolutionary Guard Corps (IRGC) of Iran is providing massive support to Pakistani and Afghan smugglers pushing drugs to the international market," Arbabi said.
The 936km-long eastern frontier is mostly unsecured and criminal groups operate fearlessly across bordering areas, he said.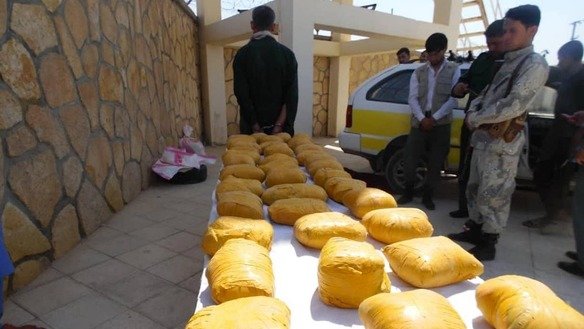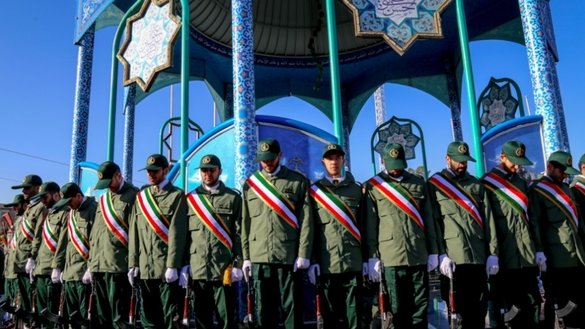 "For international drug traffickers, the Iranian passageway is attractive because of its strategic importance... they have to cross only two borders to reach the European market," Arbabi said, referring to Iran and Turkey.
"Iran is emerging as a drug transit country, and some international drugs traffickers receive Iranian state support for exporting drugs," he added.
"Domestically, the southern Hormozgan Province supply line flows to the port city of Bandar Abbas, from which drugs reach Dubai and other targeted destinations," Arbabi said.
"During investigations, we came to know that many people living in Khorasan Province, Iran, are importing Afghan opium via illegal routes," said Asad Rehman, a senior official at the Pakistani Ministry of Narcotics Control based in Rawalpindi.
This help from the Iranian regime directly funds the Taliban, whose primary source of income is drug trafficking.
"Our investigations confirmed that the Iranian drug mafia has a strong network in the holy cities of Najaf, Karbala and some other places," he said, adding, "Sometimes pilgrimage is used as a cover for drug smuggling."
The Iranian Basij paramilitary force is heavily involved in drug production, according to Rehman. The force supervises several heroin processing factories in Khorasan Province, Iran.
Smugglers transport a large quantity of opium and morphine from illegal routes into Pakistan, and usage is peaking along the border, he said.
"The [Pakistani] Anti Narcotics Force (ANF) and other law enforcement agencies are keenly working to control drug smuggling," Rehman added.
Countering drug traffickers
Drug traffickers would not be able to reach the international market so easily without Iranian state support, said Mir Kamal Totezei, a Pakistani tribal leader from Taftan, near the Iranian border.
"The drug smugglers have strong ties with Pakistani and Afghan drug mafias," he added.
There is a need for "an appropriate mechanism to address the menace of drug smuggling in our region", Totezei said. "Controlling the production of opium and heroin must be the main concern of narcotics control authorities both in Pakistan and in Iran."
"The drug control authorities are taking sufficient steps in Pakistan against smugglers, but those steps are yet not yielding results because of Iranian negligence," Totezai said.
The tribal belt along the Pak-Iran border is a major victim of drug trafficking and tribal youth are suffering heavily from this menace, said Totezai.
"We demand international authorities take strict notice of the Iranian state-owned drug business and play a role in stopping drug trafficking," he said.
"The devastating effect of drugs on our society is our major concern, and we have taken every possible step to eliminate drug smuggling from our region," said a senior Pakistani security official based in Chaghi District, Balochistan, on the condition of anonymity.
"In the restive bordering areas along the Pak-Iran shared border, some smugglers are linked with militant groups that are giving them the assistance they need to smuggle drugs," he said.
"We have reports that the drug money is a key source of militants' financial support in restive parts of Balochistan. Some militants operating in Makran Division [Pakistan] and in Sistan-Baluchistan, Iran, are largely using drug money for purchasing arms and other logistics," he said.
"A huge quantity of opium is smuggled to drug processing factories in Iran from the poppy fields of southern Afghanistan," he added.