JALALABAD -- A robust poppy crop, used in the production of heroin and other drugs and cultivated by the Taliban, has fuelled a surge in the number of addicts in Nangarhar Province, officials say.
"The level of poppy cultivation rose in Sherzad and Hesarak districts of Nangarhar Province, where more areas are under the control of the Taliban," said Mohammad Idrees Sapi, director of the Counter Narcotics Department of Nangarhar.
"Small heroin [producing] factories also exist there, which have been activated by the Taliban, and poppy crops are being cultivated [in 14 districts], so for this reason, the number of drug addicts has grown," Sapi told Salaam Times.
"Based on our preliminary survey, now more than 80,000 residents are addicted to various drugs in Nangarhar," Sapi told Salaam Times.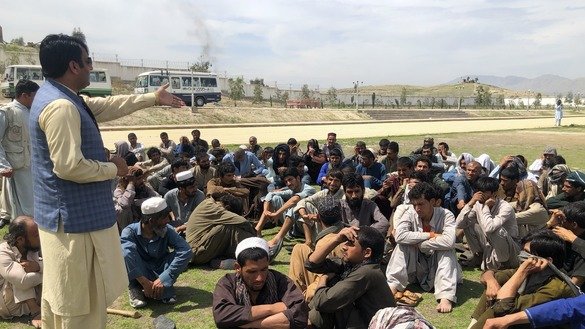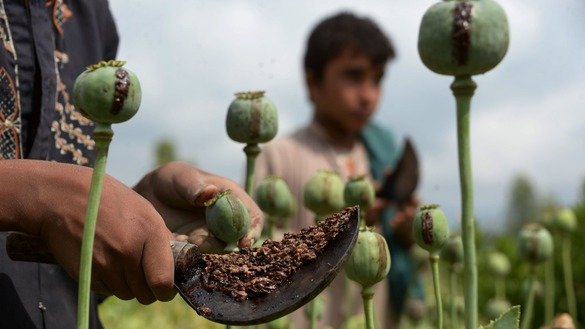 Providing treatment
Nangarhar Governor Shah Mahmood Miakhil on March 14 approved the transfer of 207 drug addicts who were living on the streets of Jalalabad to Kabul for treatment.
"We collected these guys from the city streets because there was no space in the addiction hospital in Jalalabad," Miakhil told reporters.
"We transferred them to a public hospital in Kabul to be treated there before they return to their homes. We will continue with this process to reduce the number of drug addicts," he said.
Some of the addicts who moved to Kabul for treatment said they were happy with the government's decision.
"I went to Iran to do migrant labour, and I became addicted to heroin with other guys there," Mohammad Rafique Talash, 29, told Salaam Times.
"When I returned home, I saw that my life was difficult at home too, and then I started to steal here and there in the city to buy heroin," he said.
"I am a shame to my whole family, but now I am happy as they are transferring me to Kabul for treatment," Talash said.
"I hope that Allah will bless me and that I will be able to live the rest of my life peacefully under the prayers of my parents."
Countering drug influence
The transfer of patients to Kabul was a necessary move as the 150-bed hospital in Nangarhar cannot accommodate all the local drug addicts, officials said.
"The number of addicts is rising, and our hospital beds are few," Sapi said. "Each patient should be treated for 45 days, and when this time is completed, many times more patients are waiting to be hospitalised."
"So this is a problem. Now, we have begun work on a shelter here that will be completed in a few months, and tens of patients will be treated there who are addicted," he said. "We are trying to increase services for this section in Nangarhar.
Meanwhile, police in the past year detained 180 suspects linked to smuggling and selling drugs, Nangarhar police chief Ghulam Sanayee Stanikzai told Salaam Times.
"We have seized tens of tonnes of drugs... we are very serious about arresting smugglers," he said.
Jalalabad residents are lauding the provincial government's efforts.
"Before, it was very bad here," Shahidullah Shinwari, a shopkeeper near Saraj-ul-Emarat garden in Jalalabad city, told Salaam Times. "There were heroin addicts, and they created a bad situation."
"They were stealing from us, and they were bothering the public. They were smoking heroin and other drugs here on the roadside," he said. "Now, it is good that they have been cleared from the area and taken for treatment. We are very happy the government took such action."