KUNDUZ -- The Taliban are using children on the frontlines in Takhar province, depriving them of their basic rights and abusing their innocence, local authorities and civil society activists say.
The Taliban refuse to adhere to civil or Islamic values, and use any means possible to achieve their illegitimate demands, said Hamed Mubariz, spokesperson for the Takhar governor.
In addition to other crimes and disregard for human rights, the Taliban have a history of using underage children as a tool of war, he said.
"Children and teenagers have unfortunately been seen among the Taliban ranks in recent operations conducted by security forces in May in Namak Aab, Khwaja Ghar, Baharak and Chah Aab districts," Mubariz said.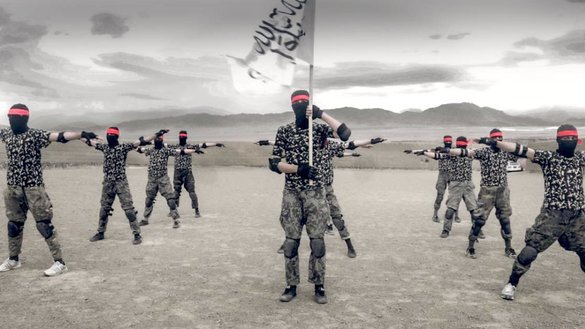 "Two members of a five-member group [of Taliban fighters] that joined the peace process on September 3, 2020, in Takhar province, were children," he added.
The Taliban have no regard for the rules of engagement or for protection of human rights in war. They use men, women and children as human shields, said Maj. Abdul Khalil Aseer, spokesperson for the Takhar police.
By taking positions in schools, mosques and other public places, the Taliban damage community life, especially of the rural population, he said.
"There is no doubt that the Taliban use teenagers and youth to advance their military objectives," he said. "They recruit children and youth in areas under their control by inviting them to join them in mosques."
The Afghan National Defence and Security Forces (ANDSF) "are fully prepared to suppress the Taliban", he said. "I assure the people that the Taliban cannot disrupt their peace."
Taking advantage of children's innocence
In addition to using minors on the battlefields, the Taliban exploit them sexually, said Takhar-based religious scholar Mawlawi Najibullah Frotan.
"The Taliban abuse these innocent children," he said. "This is against the holy religion of Islam."
Despite the fact that "bacha bazi" -- sexual exploitation and abuse of boys -- is criminalized in Afghanistan, evidence suggests the Taliban continue this practice in areas under its control.
The Taliban have been using any means possible to achieve their evil goals, and civilians have distanced themselves from the group, said Imaduddin Haqjo, a civil society activist in Takhar.
"The international community has now realised that the Taliban adhere to no human and Islamic law and will commit any kind of crime and terror," he said.
"We condemn such anti-Islamic acts of the Taliban and call on families to watch out for their children."
The Taliban take advantage of young Afghans' innocence, said Haji Sanaullah, a tribal elder in Takhar province.
"When they should be busy studying, the Taliban deceive and misguide them, using them in military conflict," he said.
"The Taliban should not abuse them," Sanaullah said. "If they are really Muslims, [they must] stop their efforts to further burn the country in the fire of war."
Violation of human rights
The Afghanistan Independent Human Rights Commission (AIHRC) confirmed the Taliban are recruiting minors to fight, handle explosives and carry out other destructive activities.
"The Taliban are unfortunately seen using children, teenagers and young men to advance their military objectives," said Sayed Hafizullah Fetrat, director of the AIHRC's office for the northeastern region in Kunduz. "This is in violation of war and human rights laws."
"Under Afghan and international laws, recruiting children for security forces and other [combatant] groups is a major violation," he said, although the offenders are insurgents, not the government.
Between March 2020 and March 2021, "600 people including 200 children were killed or injured in armed clashes in Takhar, Kunduz and Baghlan provinces," he said.
"Children should be at school or home with their parents; they should not be exploited and put in harm's way in the Taliban's insurgency," Fetrat said.
"Militants force civilians out of their homes, give them guns and make them fight on their side," said Capt. Mohammad Masoom Akbari, commander of Afghan Local Police in Khwaja Ghar district.
"This is an illegal and un-Islamic act," he said, adding that such acts have very unfortunate consequences.
On March 27, Afghan National Police and Local Police conducted an operation in Nawabad village, Baharak district, killing eight Taliban fighters, including two minors, he said.