NANGARHAR -- Recent clashes between "Islamic State of Syria and Iraq" (ISIS) and Taliban fighters in Nangarhar Province have left 13 people dead, including four civilians, and forced hundreds of families to flee, say local officials.
The fighting began in Khogyani District on October 14. It has been ongoing, according to Lt. Col. Hazrat Hussain Mashriqiwal, spokesman for the Nangarhar provincial police.
"Four civilians were martyred in the fighting between Taliban and ISIS fighters in the Wazir area," he told Salaam Times.
Six ISIS fighters and three Taliban fighters were killed.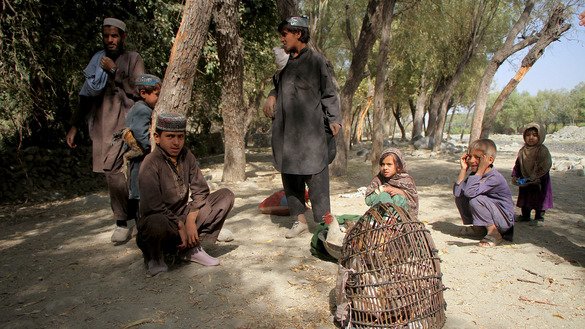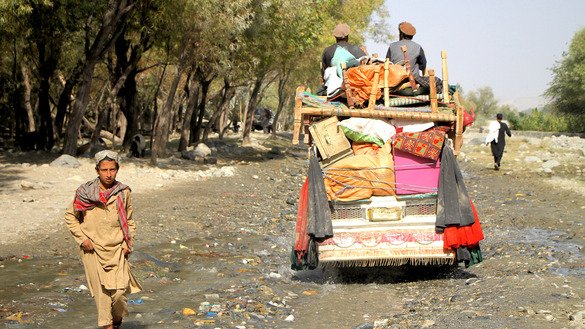 As a result of the clashes, hundreds of families have been forced to flee the district, said Ataullah Khogyani, spokesman for the Nangarhar provincial governor.
"So far, from the reports we have received, up to 500 families have left the Wazir area and the flow of migrants is still going on," he told Salaam Times. "There is still fighting in the area. Therefore, the number of displaced families will likely increase."
"A majority of the displaced families have started living in Chamtala town, Jalalabad city and parts of Pacheragam District," he said, adding that many are temporarily staying with relatives.
The local administration has called on the Afghan government and international aid organisations to quickly aid the displaced families, Khogyani said.
No place to live
As families tried to reach safer areas, many individuals loaded their personal belongings on donkeys, mules and their own shoulders.
"We are just going; we do not know to where," said Ahmad Saeed, 31, a resident of the Wazir area who was carrying his family's luggage on his back. He was travelling with three women and two children.
"ISIS fighters have attacked and committed cruelties against us," he told Salaam Times. "We are forced to leave, or they will kill us. We cannot do anything against them."
His family does not know where to go or whom to turn to for help, he said.
"We do not have a place; we will just go down towards the district centre," he said. "We will start living in any tent somewhere in order to stay alive."
Hussain Ahmad, 12, told Salaam Times that he used to go to school and was in the fourth grade. He said he had to leave behind his village and school. "We will stay on the road until we find a place to live," Ahmad said, as he held his younger brother's hand.
Destroying remaining ISIS pockets
During the past two years, thousands of families have been forced to relocate from the Haska Mina, Achin, Nazian and Kot districts of Nangarhar Province to flee ISIS's cruelty.
Many vow not to return until the elimination of ISIS.
Afghan National Defence and Security Forces have said that they will soon destroy the remaining ISIS elements hiding in pockets of territory inside Nangarhar Province.
ISIS is defeated in the province, but a small number of the group's fighters remain, according to provincial authorities.