NANGARHAR -- Fighting between "Islamic State of Iraq and Syria" (ISIS) and Taliban militants has spread from Khogyani District of Nangarhar Province to Alingar District, Laghman Province, according to local officials.
The fighting between ISIS and the Taliban began in the Konda-Gul area of the Noorlaam Valley November 27, Lt. Col. Sherin Agha Faqiri, spokesman of the 201st Silab Corps of the Afghan National Army, told Salaam Times.
"Two Taliban commanders identified as Mubariz and Mehrab were killed in this fighting, but so far there is no news about the casualties suffered by ISIS," he said.
More casualties on both sides are likely to occur, he said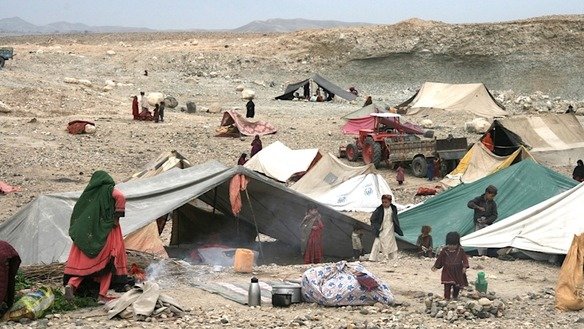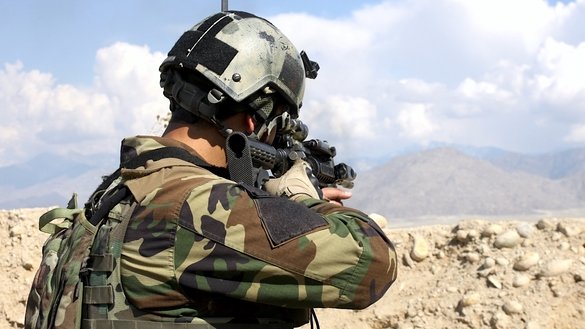 Losses to both forces are higher than reported, a Laghman Province official told Salaam Times on condition of anonymity, adding that ISIS and the Taliban are summoning their fighters from other areas to join the escalating battle.
Causing problems for residents
"ISIS is busy gathering its [fighters] from Chapa Dara District of Kunar and from other areas," Faqirullah, a resident of the Noorlaam Valley, told Salaam Times. "On the other side, the Taliban are busy rallying their armed men from other districts of Laghman to beat ISIS."
"Before this, there was no ISIS here, there were only Taliban in the remote areas," he said. "Now both of them came and started fighting inside the villages and neighbourhoods. They are disturbing the public and create problems for us."
"Both the Taliban and ISIS are militant groups, and they harm the public, so we want none of them," Mujib-ur-Rahman, another resident of the area, told Salaam Times.
Sarhadi Zwak, spokesman for the Laghman provincial governor, expressed confidence that the Afghan National Defence and Security Forces (ANDSF) will retake control of the area quickly.
"Government forces will take advantage of the situation and will demolish both groups," he told Salaam Times.
Fighting continues in Nangarhar
The battles between ISIS and the Taliban in Khogyani District, Nangarhar Province, are also continuing.
More than 20 ISIS and Taliban militants have been killed and tens of others wounded in recent fighting in the Wazir Valley of Khogyani District, said Lt. Gen. Abdur Rahman Rahimi, chief of Nangarhar's provincial police.
"Both of these terrorist groups want to kill civilians and to make chaos in the area," he told Salaam Times. "However, they will take this wish to their graveyard."
The ANDSF are trying to take advantage of the militant infighting, launching ground operations in Wazir Valley November 28.
The same day, Nangarhar Governor Mohammad Gulab Mangal briefed journalists on the operation in the Kharmanay area.
"We will not let any of these groups relax," he said. "Both ISIS and the Taliban are our enemies. We will crush them; then we'll destroy them."
Maj. Gen. Mohammad Zaman Waziri, commander of the 201st Silab Corps, also visited Khogyani District to monitor the operations.
"If ISIS or the Taliban rise in Kunar, we will destroy them there. And if they rise in Nuristan, we will destroy them there," he told reporters. "We will fight until the militant and terrorist groups are demolished."
The army will establish security posts in the areas cleared of ISIS and Taliban militants in Khogyani District and provide residents with permanent security, added Waziri.
Fleeing 'doomsday'
More than 9,000 families have been displaced from the Wazir Valley in the past two weeks, Governor Mangal said on November 28.
"Up to 4,400 families were provided with some assistance," he said, adding that an additional 5,300 families will receive assistance soon.
Mangal called on international aid agencies to help provide assistance to the families displaced from Khogyani District.
Sayed Qayum, 32, a resident of Wazir, is one of the thousands who had to flee because of the fighting.
"ISIS came and started fighting the Taliban," he told Salaam Times. "As soon as we heard that they came, we took some of our luggage and fled the area, as we knew about their cruelty."
"There were no cars or trucks; it was a dark night, and the children were crying," he said. "Everyone was trying to escape."
Qayum fled with his family of seven to the Chamtala area in Nangarhar, where they have been staying in an open field.
"Here, we do not even have tents. We have no idea what to do and where to go," Qayum said.
"We had no shoes or headscarves," Shah Khanum, an elderly woman from Wazir, told Salaam Times. "Everyone was trying to escape."
"It was like doomsday -- firing, shouting; both sides were chanting 'God is great'," she said. "But their work is not like that of Muslims at all."