KABUL -- Afghan lawmakers are taking issue with the Russian Foreign Ministry's reference to "the polarisation of Afghan society along ethnic lines", denouncing the comments as meddling in Afghanistan's internal affairs.
The latest Russia attempt to stir up strife came during the ongoing dispute over the resignation of Balkh Province Governor Atta Muhammad Noor on December 18.
"In connection with ... the resignation of Balkh Province Governor Atta Muhammad Noor, we expect that [Afghanistan's] leaders will be able to maintain a balanced domestic policy and will not allow the polarisation of Afghan society along ethnic lines or the violation of the rights of ethnic minorities ahead of the forthcoming parliamentary (July 2018) and presidential (2019) elections," Maria Zakharova, spokesperson for the Russian Foreign Ministry, said December 28.
'Exacerbating ethnic and political tensions'
The Russian Foreign Ministry's reaction to the political shakeup in Balkh Province over-simplifies the situation, Afghan lawmakers say.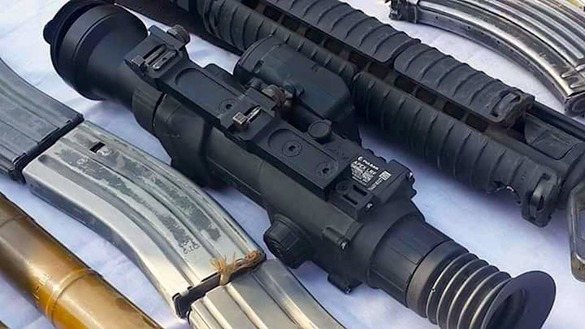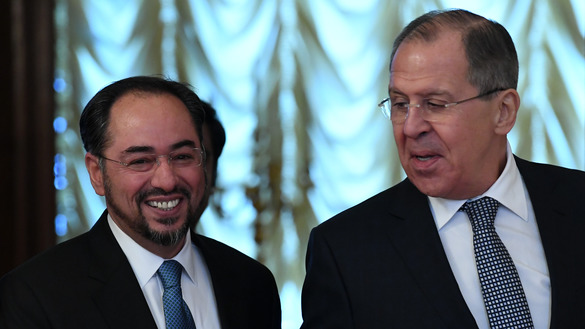 "Contrary to what the Russian Foreign Ministry claims, it is not at all a question of majority or minority," Gulalai Noor Safi, a member of parliament from Balkh Province, told Salaam Times. "All Afghans have equal rights and duties in the eyes of the law. By taking such positions, however, the Russians are trying to exacerbate ethnic and political tensions in our country."
"Statements made by the Russian Foreign Ministry and the ... [Russian] media ... in support of a specific person or group are examples of interfering in Afghanistan's internal affairs," she said. "This will lead to political and military instability in our country, and this is extremely disturbing."
"Through diplomatic means, the Afghan government must follow up on the stance taken by the Russians," she said.
"Russia's direct and indirect support of [Afghan] individuals, parties or other political movements is in contradiction with Afghan laws as well as with internationally accepted principles and regulations," Mohammad Asif Sediqi, deputy chairman of the Afghan Senate, told Salaam Times. "It is also a clear case of interference in Afghan internal affairs."
"By supporting the Taliban and certain political circles in Afghanistan, Moscow is trying to destroy the political system of Afghanistan," he said.
"In their rhetoric the Russians have always pretended that [they] will help ... bring peace to Afghanistan," Sediqi said. "In reality, however, they are hard at work creating tensions and crisis in our country."
Russian political and military interference led to the fall of Kunduz city to the Taliban in 2015 and supported the group's later attempts to recapture the city, he said.
"Russia is one of the biggest causes of Afghanistan's destruction and misery," Sediqi said. "Our country has been burning in the flames of war and conflict since the invasion of Afghanistan by the former Soviet Union [in 1979]. The Russians are responsible for the deaths or disabilities of more than two million Afghans."
Russia's 'destructive role' in Afghanistan
"Russia has been playing a negative and destructive role in Afghanistan for nearly four decades," Mohammad Shafiq, a 25-year-old Kabul University student, told Salaam Times.
"By providing financial and arms support to the Taliban, [Russians] want to take revenge on the West, while at the same time causing the international community's fight against terrorism to fail," he said.
"In order to reach their objectives, the Russians have established close ties with some influential political and ethnic leaders throughout Afghanistan, especially in the northern provinces," said Aminullah Shariq, a political analyst and former governor of Paktika Province who is now based in Kabul. "They even helped these individuals in these provinces by providing them with weapons and ammunition."
"By supporting the [Afghan] government's political and military foes, the Russians want to turn Afghanistan into a battleground for other countries' proxy wars," he told Salaam Times.
"Thanks to Russia's interference in our internal affairs, as well as its support for terrorist groups, the war hasn't ended in our country," he said. "On the contrary, the relatively secure northern provinces of Afghanistan have now become unsafe."