NANGARHAR -- The Nangarhar provincial government says it will support reconstruction work in Dur Baba District, which residents supporting the Afghan government have secured.
More than 400 tribal elders, religious scholars and youth gathered in the district last month to declare their support for the government, saying in a unified voice that they will never allow the nation's enemies to cause destruction.
The event took place January 19 at the Dur Baba District headquarters, with district officials and governors of several other districts present.
Security in place
With the district free of militants, tribal elders called on the government to implement key reconstruction projects in the areas of health, education and transportation.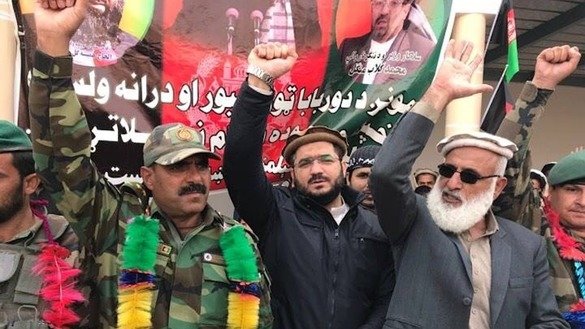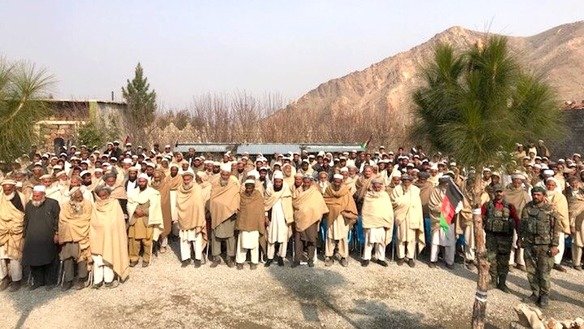 "Residents of this district are united, and they have not allowed any armed men in their areas," Malek Kaftar Khan, a Dur Baba tribal elder, told Salaam Times. "That's why security is in place."
The local residents have an agreement among themselves to mete out punishment if someone in the area allows militants to come or aids them. They resolved to expel such an offender, whether an individual or a family, and to burn down the offender's house.
"We do not let anyone bother us or to create problems," said Khan. "We have supported the government and the president before, and we support them now and in the future."
"Dur Baba is the only safe district of Nangarhar that lacks paved roads," said Khan, referring to the district's combination of poverty and loyalty to the government. "Yet its residents face difficulties. We need [development] projects in our district so that the population can live comfortably."
"When the public's issues are solved, fighting does not occur," he said.
Reconstruction, development needed
"The district's security situation is very good ... because the public is co-operating, and it does not like fighting," tribal elder Qari Dastkhat Shinwari said at the gathering. "We are peaceful people, and we do not let hostile individuals into this area."
However, he said, reconstruction work is badly needed.
"We travel on bumpy and dusty roads; there is one clinic; our schools do not have buildings and our youth are jobless," he said. "These problems need to be solved."
Dur Baba District Governor Hamisha Gul Muslim recognised the efforts of the local population.
"The residents have co-operated greatly in providing security," he said at the event. "They have maintained security, and they co-operate with the government. They don't let anyone fight or harass the public."
"However, the provincial government and other departments have to consider construction projects for this district because very little work is done here in the process of reconstruction," he said.
Provincial government vows assistance
Subhanullah, an adviser to the provincial government, assured the tribal elders of Dur Baba District that he will share their concerns with the provincial government in an effort to resolve them.
Earlier this year, Nangarhar Governor Mohammad Gulab Mangal also promised assistance and said that many construction projects would be implemented this year in Dur Baba District.
Reconstruction work on two roads, for a total of 24km, will begin soon in Dur Baba District, said Abdullah Raqibi, director of the Nangarhar Province Revenue Department.
"These are our people; we're obligated to resolve their problems," he said at the gathering. "I assure you that we will move soon on these issues."