KABUL -- Significant gains in the fight against terrorism in Afghanistan did not spare civilians from bearing the brunt of militant attacks, according to the UN Assistance Mission in Afghanistan (UNAMA).
Militants killed thousands of civilians in targeted suicide attacks, assaults on mosques and media outlets and land mine explosions along popular travel routes.
From January to September, 2,640 civilians were killed and 5,379 injured according to UNAMA. The report for the remaining months in 2017 is yet to be released.
In the first nine months of the year, 298 women were killed and 709 injured, representing a 13% increase compared to the same time period in 2016, according to the UNAMA report released in October.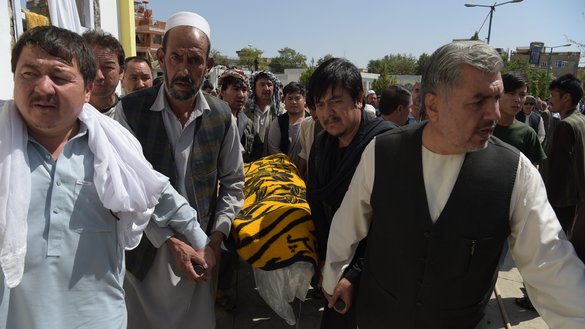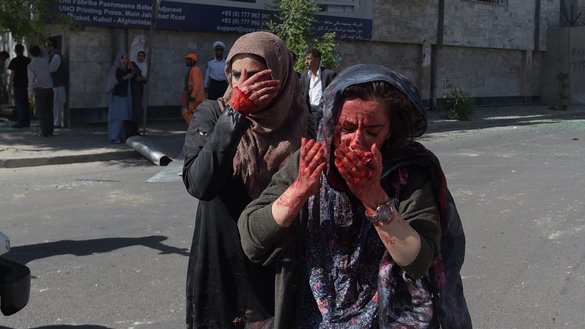 During the same period, 689 children were killed and 1,791 were injured.
Suicide attacks main cause of civilian deaths
Suicide and complex attacks, targeted and deliberate killings and pressure-plate improvised explosive devices (IEDs) are among the causes in the increase in the number of civilian casualties, according to the UNAMA report.
The increase in the number of civilian casualties has raised concerns among UNAMA, civil society activists and the Afghan public, prompting 20 civil society organisations to create the Civilian Protection Advocacy Group (CPAG).
"Based on the data that we have collected, 977 Afghan civilians were killed while 1,414 other civilians were wounded from June to December 16 of this year [2017]," Aziz Ahmad Tasal, a CPAG member, told Salaam Times. "Sixty-six children and 76 women were among the martyrs."
"Suicide attacks are the main reason ... for civilian casualties," he said.
The Taliban and "Islamic State of Iraq and Syria" (ISIS) are responsible for 66% and 10% of civilian casualties, respectively, according to UNAMA, with the remainder caused by unidentified armed groups.
"Unfortunately, the Taliban and other terrorist groups have no regard for the lives of the citizens of this country," Ruqya Nayel, a representative of Ghor Province in the Wolesi Jirga (lower chamber of parliament), told Salaam Times.
"From the killing of the country's citizens to the destruction of schools, roads and houses, the actions conducted by the government's foes are all detrimental to the country," she said.
Attacks on civilians have no justification and "are condemned both by religion and by international humanitarian law", said Ahmad Behruz, a political analyst in Kabul.
"By reviewing the attacks carried out by the Taliban and ISIS, we clearly see that most of the victims are civilians," he told Salaam Times. "This killing of civilians has no military, legal or Islamic justification."
"We ask the militants this question -- if you are having problems with the government, then why do you strike mosques or public places and take the lives of ordinary [civilians]?" Sher Ahmad, 37, who works in Kabul, told Salaam Times.
Attacking religious targets
Attacks on places of worship are also increasingly common, according to a separate UNAMA report published November 7.
"From January 1, 2016, through November of 2017, [UNAMA] has documented 51 incidents of attacks against places of worship; against persons exercising their right to religious worship, holding religious ceremonies and observance of their religious rituals; targeted killings, abductions and intimidation of religious scholars and religious leaders, mainly done by anti-government elements," the report said.
These incidents resulted in 273 killed and 577 injured, the report added.
That report did not include the December 28 ISIS attack targeting the Tabayan cultural centre in Kabul, which killed at least 40 Afghans, mostly youth.
Civilian casualties from such terrorist acts since the beginning of 2016 represent nearly double the cumulative total documented between 2009 and 2015.
Protecting places of worship
CPAG is urging militants to stop attacking places of worship and other religious targets, according to Tasal.
"Our first objective is to ensure that the international humanitarian laws are respected by the parties involved in the conflict and that holy places are not targeted," he said.
Tasal urged the government's opponents "to respect the rules of engagement and not to carry out suicide attacks where civilians are present".
"How long do you want to continue killing civilians?" he added.
"Our request to the public is to put pressure on the militants so that they refrain from killing civilians," he said.
UNAMA has also urged the Afghan government to further protect the right of its citizens to worship in safety and without fear of violence, while commending protection measures already taken by the government.
UNAMA has called on militants to halt any direct attack on places of worship as well as the targeting of religious leaders and worshippers and to stop the utilisation of places of worship for military purposes.
"Respect the law; stop targeting worshippers and religious leaders," said Tadamichi Yamamoto, the Secretary-General's Special Representative for Afghanistan and head of UNAMA.