KABUL -- Ordinary Afghans are increasingly in the crosshairs of militants, the United Nations Assistance Mission in Afghanistan (UNAMA) said Thursday (April 12).
The total number of civilian casualties between January-March 2018 reached 2,258, with 763 deaths and 1,495 injured -- almost unchanged from the same period in the past two years, according to UNAMA.
Militant groups were responsible -- through their attacks or fighting with security forces -- for most of those casualties, causing 1,500 deaths or injuries. That represents 67% of the total and 6% more than last year.
Suicide blasts and militant attacks were the leading cause of civilian casualties at 751, more than double from the same period last year, the report showed. If the trend were to continue for the rest of the year, the figure could top last year's record-setting 2,295 casualties in suicide bombings and attacks.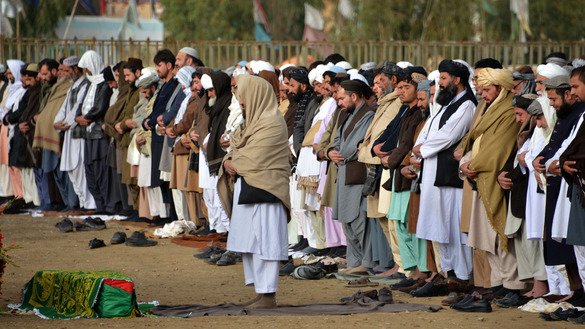 Notably, the number of civilian casualties caused by attacks carried out by the Taliban, the "Islamic State of Iraq and Syria" (ISIS) and other militants "deliberately targeting" ordinary Afghans more than doubled as compared to the first quarter of 2017 -- accounting for 39% of all casualties and 59% of casualties attributed to militants, according to the report.
Anti-government elements also continued to direct attacks against Afghanistan's minority Shia community, with 154 members killed or wounded, "nearly all from suicide and complex attacks" claimed by ISIS, the report said.
Militants set sights on Kabul's civilians
Kabul was a major target in the first quarter of 2018.
Militants stormed Kabul's Intercontinental Hotel and bombed a crowded street near Jamhuriat Hospital with an ambulance packed with explosives in January, killing more than 100 people.
In March, an ISIS suicide bomber blew up revellers at a Nawruz celebration in the capital.
The latest figures come as US and Afghan forces intensify ground and air offensives ahead of the traditional spring fighting season, which some expect to be particularly bloody this year.
As the Taliban faces growing pressure to take up President Ashraf Ghani's offer of peace talks, the UN called on "all parties" to do more to protect civilians.
"Afghan civilians continue to suffer, caught in the conflict, in ways that are preventable; this must stop now," said Ingrid Hayden, the UN secretary-general's deputy special representative for Afghanistan.