KABUL -- A suicide bomber Wednesday (March 21) killed at least 26 people, many of them teenagers, after detonating a device among a Kabul crowd that was celebrating Nawruz, officials said.
The "Islamic State of Iraq and Syria" (ISIS) claimed responsibility via its Amaq propaganda agency, according to the SITE Intelligence Group.
Another 18 Afghans were wounded in the blast, Interior Ministry spokesman Nasrat Rahimi said, "all of them civilians".
Afghan officials often give conflicting tolls in the wake of attacks and they routinely understate the figures.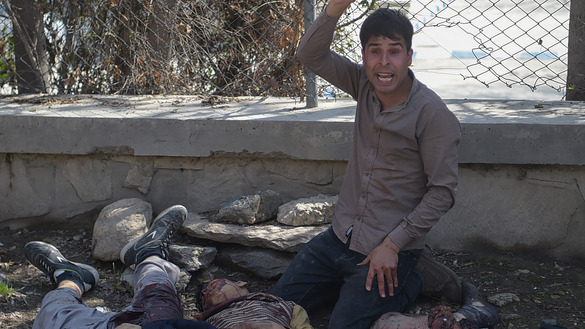 The Health Ministry said later in the day that the blast killed 33 and wounded 65. Meanwhile, a security source told AFP on condition of anonymity that the bombing left 37 dead and 70 wounded.
The bomber, who was on foot, blew himself up in front of Kabul University and Ali Abad Hospital, Rahimi said.
Celebration turns to grief
At the hospital, grief-stricken relatives screamed as they clutched and hugged the bloodied bodies of their loved ones, on what is normally a day of celebration for Afghan families.
The explosion occurred less than 200 metres from the Kart-e-Sakhi shrine, where many Afghans gather every year to mark Nawruz, a celebration of spring and the start of the solar calendar.
The bomber was unable to reach the shrine because of heavy security for the holiday, so he "detonated himself among teenagers returning from there", Kabul police chief Mohammad Daud Amin told TOLO News.
The same shrine was attacked in October 2016 when ISIS gunmen killed 18 people at a gathering to mark Ashura.
President Ashraf Ghani condemned the attack as a "crime against humanity".
Militants have increasingly targeted civilians in Kabul in recent months as Afghan and coalition forces ramp up air strikes and ground offensives against the Taliban and ISIS.
The blast comes days after a Taliban suicide attacker blew up a bomb-laden car in Kabul, killing at least two civilians.
Some Afghan and Western security analysts say the Haqqani Network, a hard-line wing of the Taliban, has been behind some of the attacks in Kabul in recent months, including those claimed by ISIS.
The Taliban faces growing pressure to take up Ghani's recent offer of peace talks to end the 16-year war. So far the Taliban has given only a muted response.