NANGARHAR -- Two motorcycle bombs killed at least five civilians in Jalalabad, Nangarhar Province, and in Shindand District, Herat Province, Monday afternoon (March 19).
The two explosions took place within an hour of each other.
The Jalalabad blast happened as supporters of Gulbuddin Hekmatyar, a former militant commander, were leaving a political rally at a football stadium, AFP reported.
Hekmatyar, who returned to public life last year after signing a peace deal with the Afghan government, was at the gathering, but it was not clear if he or his supporters were the target.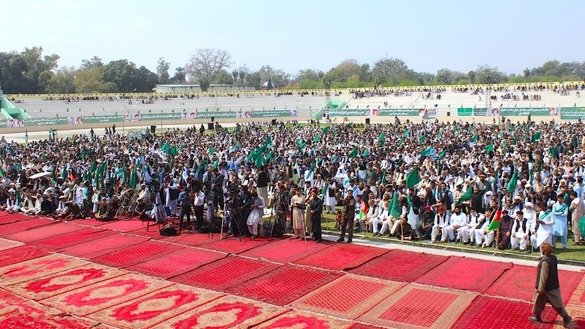 Four Afghans have been confirmed dead and 10 wounded, including two children, according to Ataullah Khogyani, a spokesman for the provincial governor.
Separately, an official in Herat Province said at least one person was killed in an explosion at a busy market Monday afternoon, according to TOLO News.
Nobody immediately claimed responsibility for either incident.
Meanwhile, a suicide car bombing Saturday (March 17) claimed by the Taliban killed at least two civilians in Kabul, said Interior Ministry spokesman Najib Danish.
The suicide bomber had been driving towards an office of the global security company G4S but "detonated himself before reaching the target", said Deputy Interior Ministry spokesman Nasrat Rahimi.