LASHKARGAH -- Frustrated by incessant terrorist attacks, dozens of Helmand Province residents held a sit-in Saturday (March 24), demanding that the Taliban make peace and stop killing civilians.
The youth set up a tent in Lashkargah a day after a car packed with explosives blew up outside a sports stadium in the city.
"Sixteen civilians were killed and 55 were wounded," Abdul Salaam Afghan, a spokesperson for provincial police, told Salaam Times.
Nobody immediately claimed responsibility, but Helmand residents blamed Taliban militants who have previously carried out such bombings.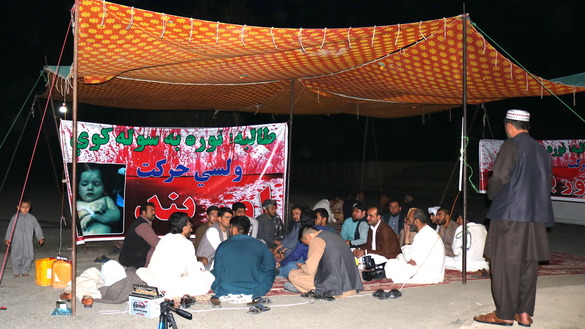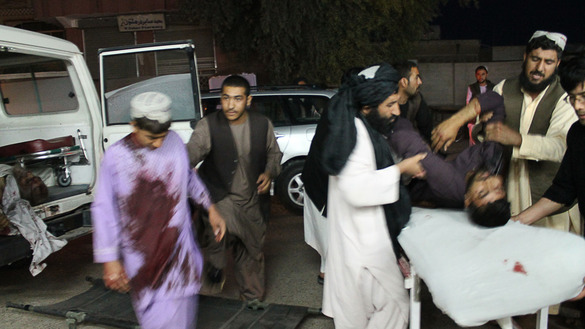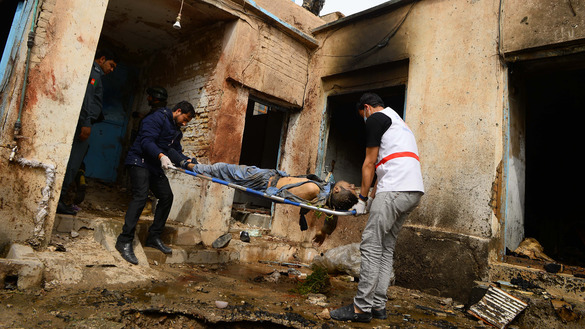 Local officials were at a wrestling match at the stadium, which witnesses said had been held as part of celebrations for Nawruz, the solar new year holiday that some extremists consider un-Islamic.
Agha Mohammad, a 25-year-old shopkeeper from Lashkargah, was among the spectators leaving the stadium when the blast happened.
"Four of my family members were martyred, and three others were wounded," a sobbing Mohammad told AFP at the hospital run by the Italian NGO Emergency.
"Whoever is carrying out such attacks on mosques and in public places, they are not Muslims," Mawlawi Sanaullah, imam of the Safyaan mosque in Lashkargah, told Salaam Times.
'No excuse for war'
"If the Taliban militants want to kill us, let them kill us, but please don't kill other civilians," Qais Hashemi, 23, the organiser of the sit-in, told Salaam Times.
"God, his messenger and the holy Koran have prohibited the killing of civilians," he said.
"Do you accept God and the Koran?" he asked the Taliban. "If you accept, then please come and make peace."
"We are tired of war," said Iqbal Khaibar, a 28-year-old Helmand resident who participated in the sit-in
"There is no excuse left for the war," he told Salaam Times. "That's why we have assembled to ... demand both sides to make peace."
"This get-together is just the beginning. Later we will walk to Musa Qala and Nawzad to ask the Taliban to make peace," he said, referring to two districts in Helmand that have a relatively strong Taliban presence.
"We're not asking anyone to give us anything; we're asking [the militants] not to take anything from us," Ahmad Jan Khadem, 29, told Salaam Times. "Don't kill us."
"We will not sit down until we find a way for negotiations in the country," he said. "We need to find out why [the Taliban] are killing us."
ISIS strikes Herat mosque
Separately, in Herat Province, two "Islamic State of Iraq and Syria" (ISIS) suicide bombers struck a Shia mosque Sunday (March 25), killing at least one person and wounding eight others, officials said.
The men stormed the grounds of the Nabi Akram mosque in Herat city. Security guards shot and killed one attacker, and the other blew himself up before reaching the crowded prayer hall, provincial governor's spokesman Jilani Farhad told AFP.
At least one worshipper was killed and eight others were wounded, Farhad said, adding that all the victims were civilians.
Deputy provincial police chief Aminullah Amin confirmed the casualty toll.
ISIS claimed responsibility for the attack.
The terrorist group regularly targets Shia in an attempt to stir up sectarian violence. On March 21, an ISIS suicide bomber killed at least 33 people and wounded dozens more in Kabul. The attacker blew himself up among a crowd, mostly teenagers, celebrating Nawruz in a largely Shia neighbourhood.