HELMAND -- Facing heavy losses in the wake of recent Afghan military operations in Helmand, the Taliban has resorted to threatening telecom companies throughout the province.
Operation Nasrat, launched on April 1, has inflicted major casualties on the Taliban, Abdul Salaam Afghan, a spokesperson for the provincial police, told Salaam Times.
"Police have brought a number of areas of Nad-e-Ali District under their control in these operations," he said. "Similarly, a large number of Taliban were killed and a number of others were arrested."
In response to those setbacks, the Taliban warned telecom companies in Helmand April 12 to halt their services.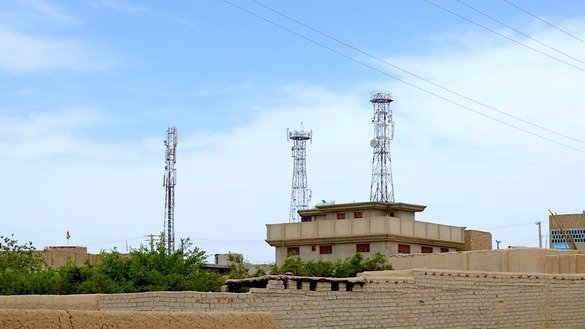 The companies capitulated and shut down services throughout the entire province, fearing sabotage of cell phone towers. Such attacks occurred in late March in Farah Province, Pajhwok Afghan News reported.
"The closing of telecom networks harms only civilians," said Omar Zwak, spokesperson for the provincial governor. "The government can maintain communications through other means."
"We are trying to reactivate telecom networks for the public because it is enduring many difficulties," he told Salaam Times.
"We have many achievements in night raids, and the Taliban have been crushed," he said. "Air support is widely used in these operations."
"When we capture many areas from the Taliban, they then [inflict suffering on Afghan civilians]; that's how they take revenge," Capt. Abdul Qadeer Bahadurzai, a spokesman for the 215th Maiwand Army Corps in Helmand Province, told Salaam Times.
"The shuttering of telecom networks also shows that the Taliban no longer has the power to fight [on the battlefield]," he said.
Impeding peace movements
Participants of an ongoing protest in Helmand against the Taliban say that the threats against telecom companies are directed at halting their efforts for peace.
Dozens of Helmand Province residents launched the "People's Peace Movement" with a sit-in in Lashkargah March 24, a day after a car packed with explosives blew up outside a stadium in the city, killing at least 17 civilians and wounding 55.
The protests, which have spread throughout the country, call on the Taliban to make peace and stop killing civilians.
"We are serious in our demand for peace. We are showing the world that [not all Afghans] are terrorists," Iqbal Khaibar, 28, an organiser of the Helmand sit-in, told Salaam Times.
"The Taliban told us, 'We have halted the networks because of you'," he said.
"Telecom networks and the internet have been cut, but now we are going from village to village, from house to house and from shop to shop, and we are raising the voice of peace," he said.
The Taliban cut off "the internet, Facebook and everything" in order to prevent the People's Peace Movement from spreading, said Mirwais Miakhel, 27, a senior high school student in Helmand.
"We want the telecom networks to be reactivated so that we and the nation can be in touch with each other and that we can deliver this voice of peace to the people of the world," he told Salaam Times.
Causing problems for civilians
Zaafran Noorzayee, a 45-year-old resident of Nad-e-Ali District, also called on telecom firms to reactivate service.
"[The shutdown] causes losses to [civilians] -- the government does not suffer with the closure of these networks," he told Salaam Times, referring to the availability of alternative devices like radios for the military.
"Bridges, roads, highways, networks and anything else damaged or destroyed primarily inconvenience [civilians]," Noorzayee said.
"If we have someone ill at home, we don't know what to do or whom to tell," he said. "All networks are down, and we can't receive news either."
"We have stopped holding all of our [civil society] meetings because of the closure of telecom networks," Shugofa Noorzai, a 25-year-old civil society activist in Lashkargah, told Salaam Times.
"Women have many difficulties at home," she added. "They can't inform anyone if someone falls ill."
"We want the involved parties to consider civilians' problems and to open telecom networks to the public," Noorzai said.
Ramazan Kharoti, a 32-year-old resident of Garmsir District who came to Lashkargah for the sit-in, has been unable to call home.
"I haven't been able to call home for five days," he told Salaam Times April 17. "The telephones are not working."
"The telecom networks' problems have affected only civilians," he said.