LASHKARGAH -- Salaam Network, an Afghan government-run company, is working to erect antennas in Helmand Province to enhance connectivity after the Taliban demanded the shutdown of private telecom service in April.
The Taliban's threats against telecom companies in Helmand came in the wake of the Afghan military's Operation Nasrat, which has inflicted major casualties on the Taliban since its launch April 1. In response, the militants warned telecom firms in Helmand April 12 to halt service or face destruction of their cell phone towers.
The companies capitulated and shut down service throughout the entire province.
"After the Taliban forced private telecom networks to cease service in Helmand, the government is providing service," Mumtaz Ahmad Patman, provincial director of the Afghanistan Telecom Regulatory Authority (ATRA), told Salaam Times.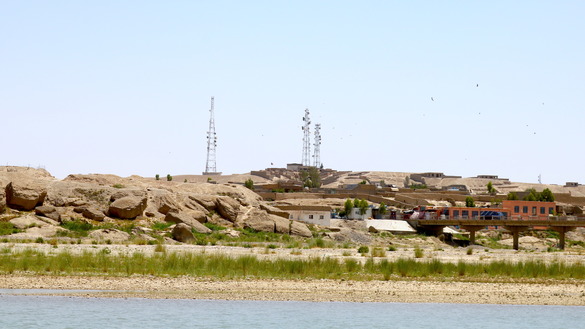 The Afghan government has installed four antennas in Bolan, Mukhtar, Malimeno Nomra and Ahmad Shahi Mena districts of Lashkargah and has improved an existing antenna in the city's 1st District, he said.
"We are trying to serve the public to prevent it from facing difficulties; this is the duty of the government," he said.
Efforts ongoing to expand coverage
"We doubled our service in Lashkargah city and in a number of districts after the Taliban banned telecom networks in Helmand," Najib Safi, provincial director of Afghan Telecom, told Salaam Times.
Afghan Telecom, another government firm, owns Salaam Network.
"We have doubled Salaam Network's service in Nad-e-Ali District of Helmand, and we will place an antenna in Nawa District, which will connect the two districts," he said.
Meanwhile, officials from the Ministry of Communications and Information Technology met with private telecom companies in Helmand to help them resume activities in provinces where they had stopped operating.
"[Afghan] President [Ashraf Ghani] also has asked security officials to provide more protection for telecom," ministry spokesman Sayer Zaland told Salaam Times by telephone in Kabul.
"Now, we are trying to expand the coverage of Salaam Network in the provinces where other companies are not operating," he said.
Residents face problems
Taliban intimidation of telecom firms has created many difficulties, say local residents.
"The government has telecom facilities for itself, and it is only the [Afghan civilians] who use private telecom networks," said Naqibullah Bawar, 20, a resident of Lashkargah.
"Now, the government is providing telecom service to residents of Helmand and we are very happy to see that the government is solving the public's difficulties," he told Salaam Times.
Nasratullah Ihsas, 27, another resident of Lashkargah, said he has lost contact with his relatives since the Taliban's threats against telecom companies two months ago.
"The government has provided Salaam's service only in the city and in some districts, and so far, only some difficulties are solved," he told Salaam Times, adding that he appreciates the government's efforts.