KABUL -- The Taliban and other like-minded militant groups are continuing to commit vicious crimes against the Afghan people, including extortion, arson, murder, destruction of telecom networks and forced displacement.
"The Taliban have ordered the residents of areas in Khanqah District to annually pay them 100,000 AFN ($1,465) in ushr and zakat for their agricultural lands and livestock," Mohammad Akram, a resident of the district in Jawzjan Province, told Salaam Times.
"However, many of the residents couldn't afford that amount," he said. "They had to leave their homes."
Mohammad Reza Ghafoori, a spokesman for the Jawzjan governor, confirmed Akram's account.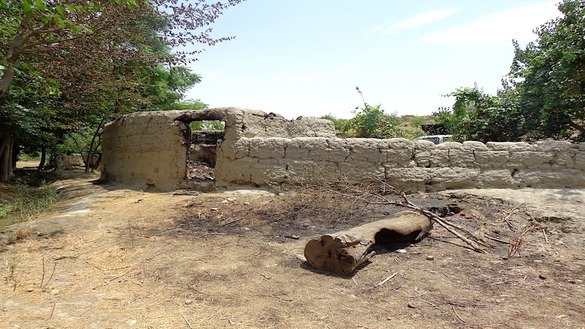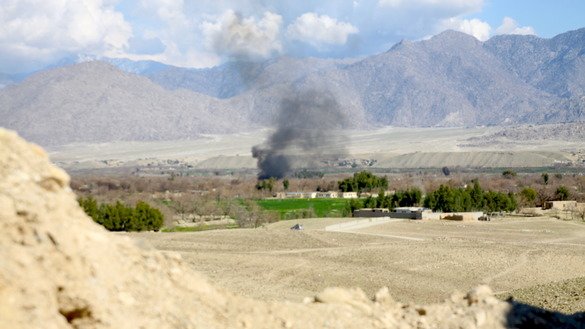 "In addition to extorting money from residents ... the Taliban force them to pay ushr and zakat," he told Salaam Times. "They take the livestock if you don't have the money."
"The crackdown on the Taliban has begun in Jawzjan, and this operation will continue until all villages are completely cleared," Ghafoori said.
Shutting down telecom services
Meanwhile in Farah and Ghazni provinces, the Taliban are threatening telecom companies and taking down networks.
"Since October 11, the Taliban have been threatening private telecom companies, forcing them to turn off their antennas," Naser Mehri, a spokesman for the Farah governor, told Salaam Times.
"The Taliban threatened the companies, warning them that if they refuse to pay tax, then [the Taliban] will prevent them from functioning," he said, adding, "Efforts are under way to restart the companies' activities."
In Ghazni, officials tell of a similar situation.
"On October 8, the Taliban destroyed three antennas in the province, severing phone connections for residents of areas around Ghazni," Khaliqdad Akbari, chairman of the Ghazni provincial council, told Salaam Times.
"If the Taliban continue their criminal actions, all telecom and internet activity will be shut down in this province," he said.
Burning down houses
An October 6 Taliban attack in Ab Kamari District, Badghis Province, forced more than 200 residents to flee their villages after militants burned down many houses.
"Upon entering our village, Taliban militants started shooting at houses, injuring some villagers," said Jarullah, a resident of Tagab Rabat village, Ab Kamari District, who fled to Qala-i-Naw in the centre of the province.
"They burned down many houses," he told Salaam Times. "My wife, five children and I were able to flee in the darkness of night."
Later, he learned about the damage the Taliban had wrought.
"The Taliban burned all of our possessions," he said. "They even took away our livestock. There is nothing left for us villagers ... [we] can no longer live in our village as we did before."
Fighting, forced displacement
In late September, Taliban members attacked residents in the Fandoqestan Valley of Seyagerd District, Parwan Province.
"On September 29, a number of civilians were killed and wounded in a massive Taliban attack in Seyagerd District," Zakiya Sangin, a member of parliament representing Parwan, told Salaam Times. "Furthermore, more than 2,000 families from the Fandoqestan Valley and surrounding areas were forced to leave their homes."
Afghan troops regained control of the area October 4, according to provincial police chief Zaman Mamuzai.
"The Taliban fled the area and went to Maidan Wardak Province," he told TOLOnews. "The forces have also seized vehicles and weapons from the insurgents."
The damage was apparent after five days of fighting.
"When the Taliban suddenly raided our village, we, along with hundreds of other families, escaped to save ourselves, leaving behind all our possessions," said Mohammad Rasul, a displaced resident of Fandoqestan who took refuge in Kabul with his family.
"Later, security forces cleared the Taliban from our region," he told Salaam Times. "When I returned to my house, I saw that Taliban militants had taken with them our property and a little money that we kept in the house. They looted our neighbours' property too."