URUZGAN -- After ousting the Taliban from key areas of Uruzgan Province, Afghan officials now are focusing on creating job opportunities for local residents.
Ground and air campaigns against the Taliban between December 2017 and January 2018 killed or wounded hundreds of Taliban militants, according to local security officials.
Afghan forces were able to push the Taliban back from many areas of Uruzgan, Abdul Qawi Omari, chief of the provincial police intelligence unit, told Salaam Times.
"We drove the Taliban out of residents' houses, and now we have started military operations in Khas Uruzgan District in order to clear those areas of the Taliban," he said.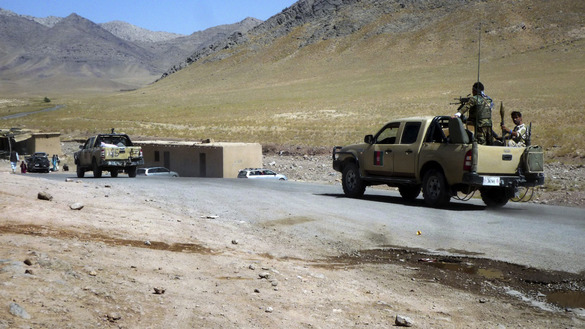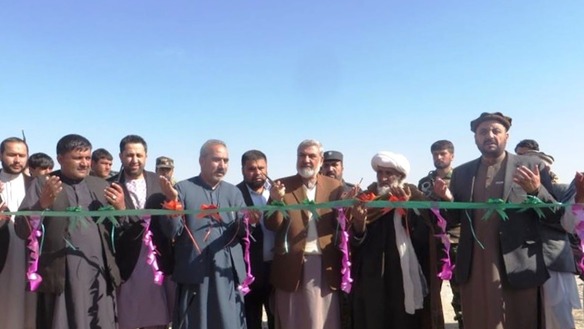 "The Taliban have no place in the people's hearts anymore because ... they trust the government," he said.
Now Afghan officials are working on projects aimed at providing employment opportunities to inhabitants of areas that have been cleared of the Taliban, including around Tirin Kot city and in Chora and Dehrawood districts.
Developing agriculture
In one such project, Minister of Agriculture, Irrigation and Livestock Nasir Ahmad Durrani, alongside Uruzgan officials, February 6 planted various saplings to inaugurate agricultural projects on 1,500 jeribs (741 acres) of land in the province.
Officials also broke ground on six other projects with the goal of providing work opportunities to Uruzgan, with an emphasis on the province's agricultural sector, Durrani said during the event.
"Afghan forces pushed back the Taliban and crushed them in order to provide the area with jobs," he said.
The government is planning to build dams and small canals, 19 fisheries and more than 10 greenhouses to create local jobs.
"Hundreds of ... residents of Uruzgan Province will be provided with work opportunities ... and they will be able to feed their children," Durrani said.
Such government projects can guarantee the province's economic future, said Amanullah Hotaki, a member of the Uruzgan Provincial Council.
Hundreds of Uruzgan youth took up arms against the Taliban, helping to crush the militants and allowing Afghan forces to seize control, he said.
"Now opportunities for reconstruction and work for the public can be facilitated," he told Salaam Times. "The public wants jobs and wants Afghan forces to push the Taliban back further."
Hope returns
Uruzgan residents say they are hopeful for the new projects and grateful for the Afghan National Defence and Security Forces' efforts against the Taliban.
"Since Afghan forces have launched operations and gained control, the job situation has improved and residents are happy," Tor Jan Popolzai, a 28-year-old shopkeeper in Tirin Kot, told Salaam Times.
"Now, we [feel there is peace], and we support the government," he said. "The government should conduct more operations in order to create more jobs and to completely eliminate Taliban from these areas."
"The Taliban brought only destruction," Popolzai said. "They destroyed bridges and killed inhabitants of villages and the suburbs."
"However, Afghan forces destroyed [the militants] and captured areas from them, which the public appreciates," he said.
Esa Mohammad Akakhil, 59, a religious scholar in Tirin Kot city, said he is happy the Taliban have left the area.
"The Taliban were forced to flee the area, and civilians are happy," he told Salaam Times. "They will have a chance to [work and feed themselves]."
"The Taliban looted everything in the name of religion," he said. "Civilians should be left alone to do their work."