KABUL -- Various Afghan ministries and organisations are working to support the nation's carpet weaving industry and to provide thousands of jobs to refugees returning from abroad.
"A major portion of the work conducted by the Ministry of Rural Rehabilitation and Development is dedicated to providing jobs to more than 15,000 Afghan returnees," Fraidoon Azhand, a ministry spokesman, told Salaam Times.
"In order to do so, we are planning to establish almost 5,000 carpet weaving workshops in nine provinces over the next three months," he said March 5. "The work of these returnees will [strengthen] their economic situation while boosting Afghanistan's carpet weaving industry."
The workshops will be furnished with carpet weaving tools and equipment, he said, adding that new hires will take 15 days of training in carpet weaving.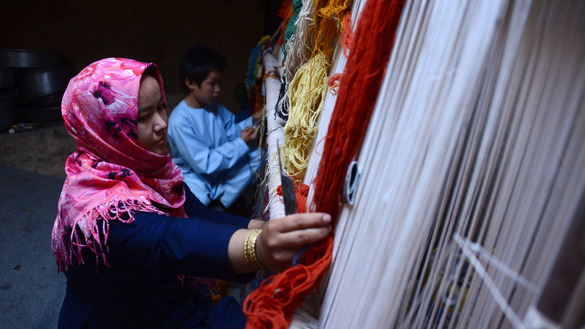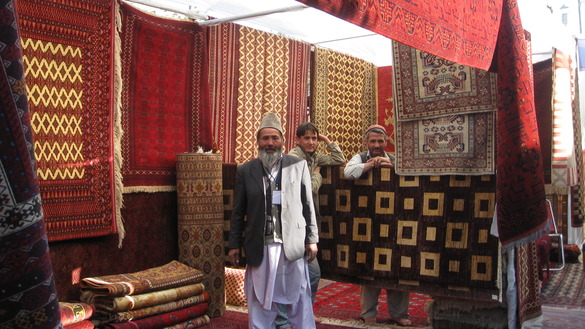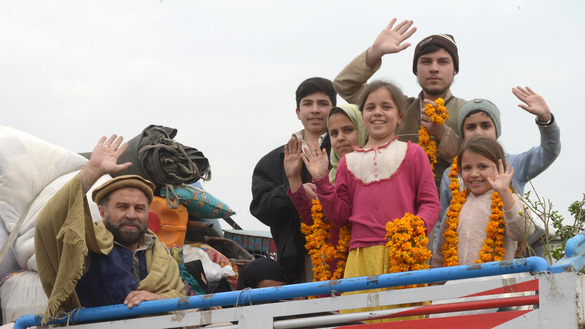 "At the border entry points where they are about to return to Afghanistan, officials will register the returnees and assess their economic situation," said Azhand.
The ministry will assign jobs to returnees based on its schedule of available jobs, he added.
Bolstering the economy
"In addition to these 15,000 jobs, the Afghan Ministry of Rural Rehabilitation and Development is planning to provide indirect work opportunities to more than 50,000 Afghan returnees," Azhand said.
"This programme includes providing them with micro-loans, as well as short-term and medium-term vocational training courses such as carpet weaving, metalworking, carpentry, car repair and literacy, to name a few."
The government will implement the programme during the next year, Azhand said, without providing further details on the programme's exact launch date or duration.
The Ministry of Rural Rehabilitation and Development's efforts to create jobs for Afghan returnees represent a positive step, economists say.
"The benefits of providing employment for a returnee have three dimensions," said Sayyed Massud Hashemi, an economist and professor at Kabul University.
"First, it provides returnee families with economic security. Second, it will result in the growth of the carpet weaving industry in Afghanistan. Third, it will prepare the ground for the return of other Afghan refugees," he told Salaam Times. "Therefore, we hope that this programme will be executed [as soon as possible]."
Afghan carpets highly valued
Meanwhile, the Afghanistan Chamber of Commerce and Industries (ACCI) is working to support the growth of the carpet weaving industry and the export of Afghanistan's carpets.
"Afghanistan's locally made carpets have the value of rose gold," said ACCI 1st Vice President Khan Jan Alokozay.
"We haven't paid enough attention to fostering this industry's growth in the past one and a half decades," he told Salaam Times. "Now, however, it can be seen that the Afghan ... government, private sector and public want to help this industry grow."
"Historically, Afghan [refugee-woven] carpets were often exported from neighbouring countries [and not from Afghanistan], and the assumption was that the carpet industry had ceased to exist in Afghanistan," Alokozay said.
Fortunately, the industry appears to be witnessing a resurgence, he said.
"We hope that by creating more carpet weaving centres, as well as cross-regional marketing, we can turn this industry into one of the great supporters of the Afghan economy," he said. "In addition, these carpets have been displayed at several [trade] exhibitions all over the world and have attracted the attention of global investors."
"To boost the carpet industry, I recommend the Afghan government establish an industrial bank to support carpet weaving industrial parks," said Alokozay.
The Ministry of Economy also is working to promote and strengthen the industry.
"A carpet exhibition is scheduled to be held in Belgium in early June, in which Afghanistan is enrolled to participate," ministry spokesman Suhrab Bahman told Salaam Times.
"We hope that our participation in the exhibition will enable us to market Afghan carpets," he said, adding that such efforts would allow Afghan weavers to bring renown to their homeland instead of to other countries.