KABUL -- Afghan authorities are continuing their efforts against any foreign fighters seeking to join the "Islamic State of Iraq and Syria" (ISIS) in Afghanistan, making certain that such terrorists will face only capture or death.
Afghan forces arrested a Frenchwoman fighting for ISIS, Afghan officials said Friday (March 23).
The woman was captured during a operation late Thursday (March 22) carried out by the National Directorate of Security (NDS) and Afghan special forces in Jawzjan province, several officials said.
AFP recently reported that French and Algerian insurgents, some arriving from Syria, had joined the group's Afghan franchise in the province.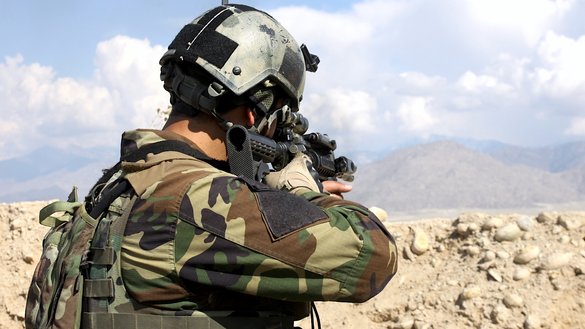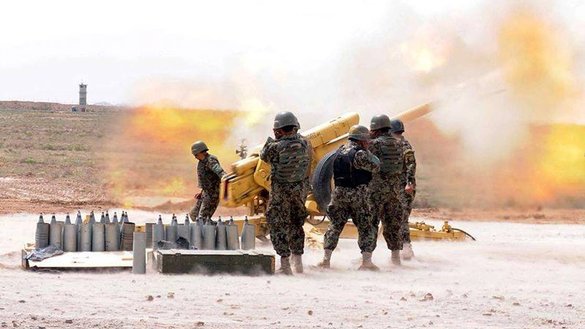 Security forces also arrested five Afghan men, according to a NDS statement.
The Defence Ministry confirmed that a "French insurgent woman was among those detained". Six ISIS members were also killed, it said.
Afghan officials did not clarify how they identified the woman's nationality. One official described her to AFP as "French speaking". They provided no further details about the woman or where she had come from.
Provincial police chief Faqir Mohammad Jawzjani told AFP that US forces were also involved in Thursday's operation.
"Four [ISIS] fighters were killed and one Frenchwoman... was also detained," Jawzjani said, using the Arabic acronym for ISIS.
He added that two other French ISIS insurgents were killed in the province recently.
Jawzjani said that Afghan and coalition forces took the woman into custody -- which was confirmed by the provincial governor's spokesman Mohammad Reza Ghafoori.
Two Uzbeks were caught too, said Ghafoori.
Nighttime raid
Afghan and US special forces have ramped up air strikes and ground offensives against ISIS in Jawzjan in recent months, which the Americans say have "disrupted" the group's capacity to use foreign fighters.
In January, Afghan forces caught the group's "head facilitator of foreign forces". Two months later, his two successors were killed in a US air strike, a Resolute Support statement Thursday said.
Coalition and Afghan forces conducted a "nighttime raid" on Thursday in Mughul village in Darzab, the statement added.
Most of the insurgents in Jawzjan were "Pakistani Pashtun", Gen. John Nicholson, commander of US and NATO forces in Afghanistan, said in the statement.
Some were from the Islamic Movement of Uzbekistan (IMU), and there was "probably 10% that's from a variety of sources around the world", he added.
ISIS has a relatively small presence in Afghanistan, mainly in Nangarhar province and more recently Jawzjan. It also has cells in Kabul and has claimed several high-profile attacks in recent months.